Dogs are one of the first animals domesticated. They are a subspecies of gray wolf but today it's hard to find wild dogs in the nature.
Teaching dogs are today a good hobby and a topic of scientific research. There are some methods to teach dogs a word, and when dog heard the word, it makes the movement you taught before. How many words a dog can learn?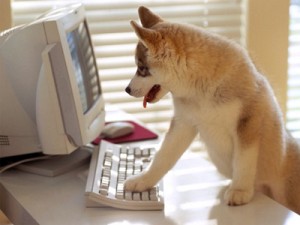 Dog owners believe that all dogs have a profound mental capacity. They can learn words and process it to movement. Scientific researches made on apes, parrots and dogs showed that it's very hard to talk about big remember capacity for these animals under 3 year old. But remembering the words and matching it to movement capacity is easily developable on dogs.
Dog owners can teach words like fetch, take, went, sit and stay too all dogs. But teaching more of these words need patience and time.
There are some examples of dogs learned over 100 words. A famous psychologist Stanley Coren proved that he taught 160 words to trained dogs.
There are now lots of different teach strategies created for dogs. One popular strategy is teaching dogs the words like teaching a word to child. Dogs understand system is similar to children. Children associate sounds with objects for learn same as dogs.
Lots of dog owners have a special connection style with his dog. So teaching styles may change. Some scientists believe dogs can learn sign language in years.