Microsoft Office is the office suite of Microsoft Corporation released for Windows and Mac OS X as desktop applications, services and servers. First version of Microsoft Office is released on 1989. First version was containing only Microsoft Word, Microsoft PowerPoint and Microsoft Excel. In years, Microsoft released thousands of patches and developments for Office series. Current stable version of Microsoft Office is Office 2010. It's released for Windows first on June 2010. Then Office 2011 for Mac OS x released in October 2010. Microsoft Office always became a hot topic of controversies about Microsoft. Some of the problems were coming from Office's inside programs but also integrating it to operating system and prices of package is always problematic. How many versions of Microsoft Office are there?


First version of Microsoft Office released on 1990 and it's named Office 1.0. Office 1.0 Package was mainly containing Word 1.1, PowerPoint 2.0 and Excel 2.0. It was a revolution in the computer history with its important features. Then in 1992, Microsoft released Office 3.0 with Word 2.0c. There was a CD-ROM version of this package. It's also known as Office 92.
Office 4 in 1994 came with Word 6.0, PowerPoint 4.0 and Excel 5.0. It was the last version for Windows NT 3.5 support. Also it was last 16-bit version. Then Office for NT 4.2 is released in 1994 with some new processor's support.
When the year was 1995 and it was the period that Windows 95 was creating a revolution in computer history, Office 95 also released in August. It was only working on Windows 95. Word 7 for Windows 95 was not a big development in Word version history but it used for long years. It was also containing standard and professional editions of programs like Word and Excel. Full install was requiring 88 MB and it was very high for 95. Also Microsoft Excel was containing an easter egg as a play called "Hall of Tortured Souls" and it was one of the first easter eggs in programs.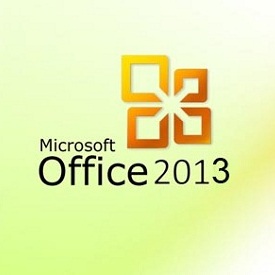 Then in 1996, Microsoft Office 97 is released. It's one of the main versions today still using. It was a notable development on all Office programs with command lines, menus, grammar check and various improvements. It's released as CD-ROM version but then 3½-inch floppy disks versions became available. Programs on Office 97 came with 5 editions as Standard Edition, Professional Edition, Small Business Edition, Small Business Edition 2.0 and Developer Edition. It was the first release containing "Office Assistant".
In 1999, Microsoft released Office 2000. All programs in Office 2000 were 32-bit. It was also the last version allowing users to use programs without any activation. Office 2000 installation was using Windows Installer and it was also a revolution for package. Also Microsoft started to release service packs firstly for Office 2000. Office 2000 came with editions Standard, Small Business, Professional, Premium and Developer.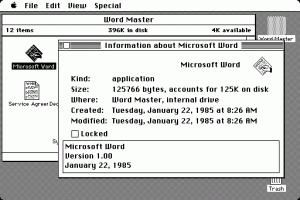 Microsoft released Microsoft Office XP in 1999. It was the first time Microsoft used XP brand. There were some rumors Office XP needs Microsoft Office but it didn't force Windows XP. Office XP was a huge development of Office programs. Features like Safe Mode, Product Activation, handwriting recognition, Smart tag and various new features came with Office XP.
Microsoft Office 2003 came with development on programs but main importance of Office 2003 is new interface and Windows XP style buttons. Programs like InfoPath and OneNote were firstly released in Office 2003.
Then Microsoft Office 2007 released on 2007 and Office 2010 released in 2010. Microsoft Office 2013 is the known future version of Microsoft Office.