Engineering is developing in the world and taller buildings are creating every year. Tallest building was 978 ft of First Canadian Place in 1976 and today it's Burj Khalifa with 2,717 ft. Creating the tallest building is not only possible with the power of money, it needs overdeveloped engineering skills, security skills and more. Every decade it's possible to see new projects about taller buildings but only few of them are becoming real. When first projects of Burj Khalifa released, lots of engineers announced that it's not possible to finish it but it's finished on 2010. Today the unofficial border to count a building in the tallest building lists is 1400 feet. How many buildings are there taller than 1400 feet in the world?


Today, there are 11 buildings in the world over the 1400 feet. Oldest one is Willis Tower of Chicago opened in 1973 and the last one is Makkah Royal Clock Tower Hotel. It's possible to see tallest buildings mostly in Asia. There's only one American building in the list.
The tallest manmade building in the world today is Burj Khalifa of Dubai. It's 2,723 ft totally. Construction of building finished in 6 years from 2004 to 2010. Burj Khalifa is constructed in the Dubai's main business area. Total cost is announced as $1.5 billion. Space price of building announced as $4,000 but sold on $3500 mostly. It has 163 floors and fastest elevators ever. Also At.mosphere restaurant is the highest restaurant in the world.
Second tallest building in the world is Makkah Royal Clock Tower Hotel of Saudi Arabia. It's also known as "Abraj Al Bait". It's using as a complex hotel now. It's also very close to Masjid al Haram. It was the tallest building in the world with 1,972 feet since Burj Khalifa of Dubai opened. Today there are some construction steps to take tower higher.
The third tallest building on the list is Taipei 101 of Taiwan. It's also known as "Taipei World Financial Center". It was the tallest building in the world since 2004. Today Taipei 101 is using as a multi-level shopping. Construction of building was made by a special project that it's one of the strongest building for withstanding earthquakes and typhoons. It's officially announced that Taipei 101 is 1,669.9 ft.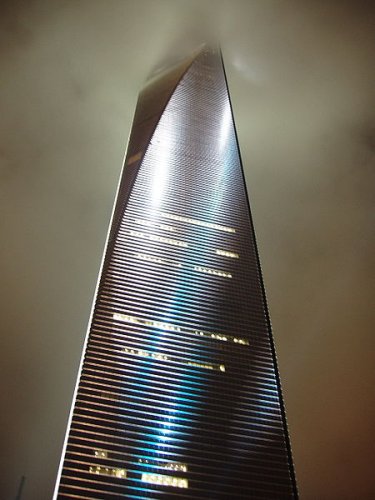 The fourth one in the tallest buildings list is Shanghai World Financial Center. Center is located in China. It's 1,614.2 ft. Today it's using as a complex building with hotels and shopping centers. Center is also famous for its observation area on 1,555.1 ft. Chinese people believe that Shanghai World Financial Center is the "world's tallest building".
International Commerce Centre of Hong Kong is the fifth tallest building in the world. 1,588 ft skyscraper of building is completed in 2010. It's known as "Union Square Phase 7" locally. Building is famous mostly for the highest swimming pool in the world with facility in floor 118. There are also lots of five-star restaurants in the top floor of building.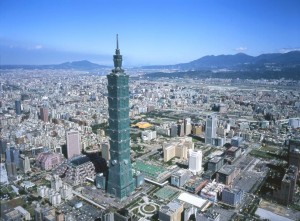 Petronas Towers 1 and 2 are on the sixth step of the list. They are located in Malaysia. Towers were the tallest buildings of world since Taipei 101 opened. It's a controversy about tower's list position because there are two antennas over the towers and they are not including in the official count. But if they are included, Petronas Towers will be the tallest buildings in the world. After the big fire in 2005, Petronas Tower's some departments are renovated. Also tower is hosting lots of adventure movies every year.