Italy has thousands of touristic and natural places, historical ruins, theaters, parks and more. Every year millions of people are visiting Italy. Also gastronomy of Italy is great. There are lots of famous places in Italy like Rome, Venice, Florence and Milano. How many days to visit Italy's most famous places?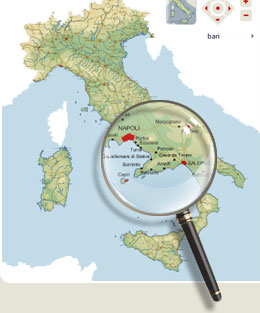 All roads lead to Rome and a big part of visitors firstly go to Rome every year. There are ten places all people visit in Rome. Pantheon, Colosseum and Trevi Fountain is some of them. As visitors average, three days is enough for visiting Rome's most interesting places.
After Rome, most of travellers go to Milano. Milano is a high-fashion city. So first places to go are Vittorio Emanuele street, Monte Napoleone street and Torino street. Also The Duomo and the Sforzesco's castles are popular to visit. Travellers' average in Milano is two days.
Then travellers choose on Florence and Venice. Venice is famous than Florence worldwide. So Venice is next route for most people. Venice is located on islands and there are lots of places to visit. St. Mark's Basilica, Ponte di Sospiri , Campo Santa Margherita and Lido island are the main points to visit. Three days are enough for Venice as travellers mostly say.
Florence is the last stop before back to Rome. In this city of renaissance, there are lots of places to see. Ponte Vecchio,  Uffizi Gallery, Santa Croce are some of them. As visitors statistics, people visit the city for two days.
It's hard to finish Italy's visiting places but 10 days are enough for a base visit to famous places.