Major League Soccer or MLS with its popular name is set in 1993 before U.S.A became the host of 94 world cup. After a splendid start in its first season, American National Soccer team eliminated in the first round of 1998 World Cup and following season was a disaster with decreased attendant numbers and resigned sponsors. But in 1999-2000 season, fresh talents like Landon Donovan and DaMarcus Beasley started to dominate the league and their artistic style made the MLS soccer highlights available in the other countries' football shows. Also U.S National Team started to win the important matches. It was 2002 World Cup that U.S national team with MLS league's players succeeded in their category. How many teams are there in the Major League Soccer of USA?


There are two conferences and 19 teams in the MLS. 16 of teams are from U.S and 3 of them are from Canada. There are 34 games in the regular season and there's a playoff series on 10 teams.
Los Angeles Galaxy is the most popular and most successful MLS team with big transfers and 8 championships. They were playing their games in Rose Bowl in Pasadena, California but since 2003 they are playing in The Home Depot Center and sharing the stadium with their big rival Chivas USA. In 2007, David Beckham joined the team and it was the biggest transfer in the MLS history. Also stars like Juninho, Carlo Cudicini and Robbie Keane are playing together with US soccer stars Landon Donovan and Hector Jiménez. Also team retired the number "13" of Cobi Jones in 2007. Team also won a CONCACAF Champions' League/Cup in 2000.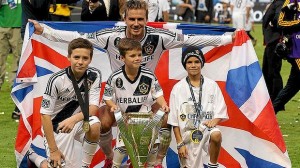 D.C. United is the biggest rival of Los Angeles Galaxy in MLS. Team is from Washington, D.C. and set in 1996. Team has 4 MLS titles, 2 U.S. Open Cup and CONCACAF Champions League cup. It also attended to Copa Sudamericana for two times. Team is playing its matches in Robert F. Kennedy Memorial Stadium. D.C United has a strong fan base. Some of the best MLS players like Marco Etcheverry, Christian Gomez and Dwayne De Rosario played for D.C United.
Houston Dynamo is coming behind Los Angeles Galaxy and D.C United. Team has two MLS titles. Houston Dynamo is based on Houston, Texas. Team played its games in Robertson Stadium on the University of Houston campus but today they are playing in BBVA Compass Stadium. Their name was "Houston 1836" firstly but then it became the focus point of controversies about Hispanic ideas and then changed the name to Houston Dynamo. Notable MLS players like Wade Barrett, Dwayne De Rosario, Luis Ángel Landín and Ryan Cochrane played for Houston Dynamo. Team is popular for their talented young players like Giles Barnes.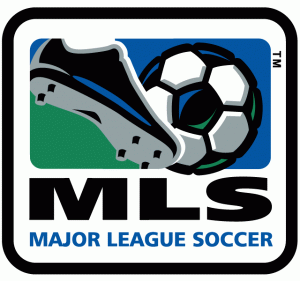 San Jose Earthquakes has two titles of MLS. They are based in San Jose, California. They are taking their name from two big San Jose Earthquakes in 1974 and 1988. They are one side of biggest MLS rivalry "California Clásico" with Los Angeles Galaxy. They are playing their games in Buck Shaw Stadium on the Santa Clara University campus. Players like George Best played for San Jose Earthquakes in the history of franchise. They always get attention with their big sponsors like Honda, Yahoo! Sports and Amway. Notable players of MLS like Junior Agogo, Joe Cannon and Dwayne De Rosario played for this time in the history. They have won also Supporters' Shield cup for twice.
Teams like Colorado Rapids, Sporting Kansas City, Real Salt Lake and Columbus Crew won the MLS title for one time.