Ways of reading are changing by technology. It's not possible to replace the taste of reading a published material still but there are different ways of reading today and they are offering a more comfortable way than books with developed features. Adjusting light, reading even in a dark room, interactive pictures, audio books and more features are forcing bookworms to replace their books to e-books. There are some exclusive e-book readers and also some apps change your tablet to a featured e-book reader. How many popular e-book apps are there?


One of the most popular e-book reader apps ever is Kindle From Amazon. Amazon sells Kindle e-book reader and also release e-book app for another platforms like Android, Ios, Blackberry and Microsoft Windows Phone 7. Also Windows and Mac versions are available. Beside standard features like highlighting that e-book reader apps are offering, Kindle is offering technologies like Whispersync, which will help you to find which page you stay whether you change your device. App is also offering fast access to Dictionary.com and Wikipedia. If you use instant access system of Kindle, it's possible to reach over 95.000 and thousands of magazines.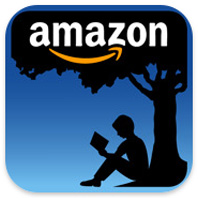 iBooks is the default e-book reader of IOS devices. One of the unique features of Ibooks is that Ibookstore offers free samples from books so it solves one of the biggest problems bookworms faces always. It's also a graphically developed app. You may see your books in a well designed bookshelf. Ibooks is not offering something new in the book reading section but features like font size and brightness are easy to adjust.
Stanza is also a IOS based e-book reader. Stanza also has a Windows/Mac software. Users mostly prefer Stanza because official e-book readers only accept e-book formats like Mobi or Epub. It's possible to convert all e-book formats to acceptable formats by Stanza. Also there are some exclusive features of app like cover search. According to rumors, Apple blocked Stanza and it's not possible to install Stanza in new IOS versions but it's still possible to use older Stanza editions on IOS devices.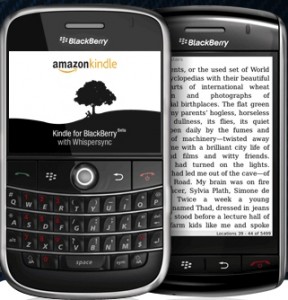 Book Crawler is not an e-book reader but it's the perfect app for organizing books on IOS devices. There are hundreds of parameters on app from author to genre. Also it's possible to make libraries from your physical books on app by taking a photo of barcode on them. It has also detailed features like noting and notifying about lent books. There's a chat feature of app so you can talk about book with the people in your area.
IndieBound from American Booksellers Association is the best app to raise awareness about independent writers and book sellers. It has a strong network of indie writers and sellers. Today it's possible only on IOS but there are works for Android and other devices. Also American Booksellers Association release new lists like Indie Bestseller List and the Kids Indie Next list from this app. According to American Booksellers Association, it's one of the easiest ways to find the nearest bookstore offering the book you search for.
Comics From comiXology is one of the best books for reading comics in IOS and Android devices. It's true that only a few book publishers tend to publish comic books because they need more ink than others and sell numbers are always low. But tablets are offering high pixel density and interactivity for comics. It's possible to find websites of Marvel and DC dedicated to comics but there were no detailed app for reading comics. App is offering technologies like "Guided View technology" which helps to comics fans.