Nintendo 3DS is the latest game console of Nintendo. It's a autostereoscopic device so users can see 3D effects in game without any 3D glasses. Nintendo announced and revealed device in 2010. Console has compatibility with old Nintendo DS and DSI games. It's accepted as a rival of Sony PlayStation Vita. According to leaked news from Nintendo, sales of Nintendo 3DS are disappointing and in 2011, company made a significant price reduction on console. For users bought from original price, Nintendo offered ten free Game Boy Advance games and ten free Nintendo Entertainment System games. After some common firmware problems, Nintendo also released updates. How many updates are there for Nintendo 3DS?


Most of the Nintendo 3DS devices came with 1.0 version. Nintento released 1.1.0-1U version in 03/27/2011. For users who get problems on entering SpotPass system of Nintendo, this update made a big development and solved the problems. After update, system was getting the right order of videos of updates from Nintendo eShop. Also improvement on network functionality and system stability were possible. Nintendo also released a limited time offer for 3D video "White Knuckles" with this new version.
After some users faced problems on updating the version, Nintendo released 2.0.0-2U in 06/06/2011. With this version, Nintendo 3DS caught automatic system updates. Also Nintendo developed an internet browser for device but it's still experimental. "White Knuckles" 3D video is removed. Also Nintendo allowed a transfer from DSiWare™ to Nintendo 3DS™ system. Benchmark sites announced that version has some system stability improvement but they are experimental.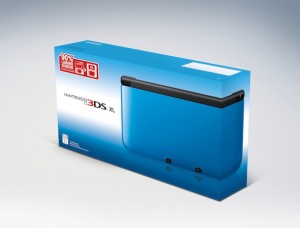 After 2.1.0-3U update in 07/25/2011 and 2.2.0-4U in 11/13/2011, Nintendo waited some for a big update. Version 3.0.0-5U and 3.0.0-6U are released in 12/06/2011. Biggest improvement came with this update was for Nintendo 3DS Camera. Besides many new features and fixes for camera, Nintendo added a QR code reading function. With this function, it was possible to read QR codes of games and take information from net about them. Nintendo also released a new version of StreetPass as StreetPass Mii Plaza and updated device for working with it. Company tried to make Nintendo eShop more popular and added some user related improvements to this firmware. Also it made possible to transfer data from Nintendo 3DS to 3DS but many tech sites found the way very leaky and slow.
In 4.0.0-7U version released in 04/24/2012, Nintendo made a development on HOME Menu. With this new update, it became possible to create folders for apps and games. Nintendo limited the folder number to 60. Also Nintendo made some user related updates for Nintendo eShop.
After some minor user and stability updates, Nintendo released a big update again in 3/26/2013 with 5.0.0-11U name. It was a common user complaint that "Download Later" function is not working in Sleep Mode. Nintendo waited long to solve this problem but made it clear. Also company fixed the bug on save data transfer tool.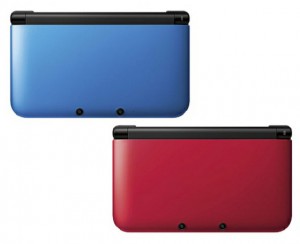 Nintendo shipped 29.84 million devices till 2013. Sites like Amazon announced that Nintendo 3DS is most pre-ordered video game system ever for their history. Also Japans bought over 7 million units of Nintendo 3DS.
After many users complained about eye problems and headache after playing Nintendo 3DS, Nintendo announced that there's a pin code which allows disabling autostereoscopic effects. Also Nintendo suggested that children under 6 must play Nintendo 3DS in 2D mode. But many science associations found the suggestion useless and away from scientific evidence. American Optometric Association announced that playing 3D games are not giving harm to visions of children. Also some doctors found the announcement largely speculative.