BlackBerry 10 is the newest operating system of Research In Motion which will work on Blackberry phones and other devices. Research In Motion company announced that new operating system will be based on QNX which is a Unix-like real-time operating system created for embedded systems. After rumors, RIM made an announcement and claimed that they haven't used any code from Blackberry's standard OS in new QNX. RIM gave BBX name to this new platform but after patent problems changed it to BlackBerry 10. According to company, new OS will be released in January 30, 2013 and new smartphones using this OS will be available on Q1 of 2013. How many new features of Blackberry 10 are there?


In the latest Blackberry Jam meeting, RIM revealed first beta of Blackberry 10 and also two phones which will come with BB10.
One of the titles Blackberry users are curious about is BBM. First of all, new BBM will come with a developed BBM Video which will allow video chat instantly. BBM is now offering text and message features and some beta versions are available for voice and video chatting but it's not still public and will be released with Blackberry 10. First release of BBM Voice was using Wi-Fi network for sending and taking voice messages but 3G or similar networks were not allowed. According to first beta tests, they will be available in BB 10. RIM worked hard for new BBM and BB 10 will have a developed BBM Contacts Group feature so you can send messages, voice or video to all your contacts at one.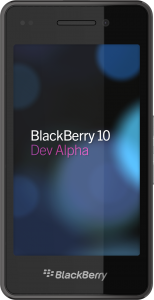 Other important feature that will be available with BB 10 and BB 10 phones is time shift camera. Everyone knows that Blackberry is not popular with its camera. Most developed camera was on BlackBerry Bold 9900 and it was old style 5MP EDOF camera. New BB 10 phones will come with 8 MP cameras which can record 1080p at 30 Fps. Also BB 10 will offer the new Time Shift camera feature which will allow capturing more than 10 photos in a single click and you can choose the best one.
It's now a new feature for all technology market because Samsung is using it in Galaxy series but it's an important development for Blackberry. Also it's possible to drag the thumbnail into camera app without closing it so you can take photos immediately. RIM also added some photo editing features to new operating system.
BlackBerry Balance was one of the most anticipated features for BB 10 and RIM made it true. RIM firstly revealed BlackBerry Balance in PlayBook OS which allows using different spaces for personal and business world of you. When you are on business space, you can see apps for your business world and if you are in private space, you can see your personal apps. It will allow customizing everything for your different spaces. It will also allow backup only business or personal space.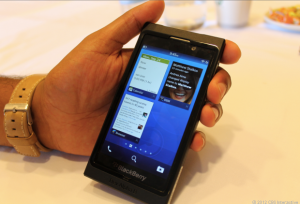 Active Frames is also an important feature of new BB 10 OS and phones. They are not widgets of Samsung, they are live and updating every moment. It's now possible to use Twitter, Facebook, Messages and BBM in one screen with Active Frames. All of them will be updated in their own frame. BB 10 will allow 8 Active Frames at one screen.
Till the physical keyboards left their place to virtual keyboards but it's true that writing fast in little screens is very hard. According to first beta reviews, RIM listened user experiences and worked hard to create best virtual keyboard ever. RIM also added a detailed learning engine to BB 10 so it will learn your routine and help you.