Mildew can be on various items like clothes, paper, ceiling, leather items and other places with poor moisture level. There are many species of mildew like black mildew or green mildew. Mildew doesn't have any big effect on human health but it can odor very bad in the rooms or clothes. There are many ways for removing mildew but first of all, you must identify the type of product you want to remove the problem. Using wrong way or product to remove mildew can harm your floors or clothes easily. How many ways to remove mildew from products?


One of the most common place we see mildew is non-washable fabrics. Especially carpets, acetate and fiberglass surfaces, silk, wool or triacetate ones are very tend to catch mildew. One of the most common ways to clear stain from non-washable clothes is brushing. But these types of clothes are very sensitive so using a strong brush may harm their nature. There are stiff-bristled brushes in the market for removing the stain from non-washable fabrics and they are very easy to use. There are also various stain removers for non-washable fabrics in the market. It's very important to look the ingredients and cautions because all stain removers have strong effect on different fabrics. If two methods are not enough for removing mildew, you can use gently scraping tools. Don't forget to finish your work with dry-cleaning solvent. For persisting stains, there are also products like oxygen bleachers and absorbent pads.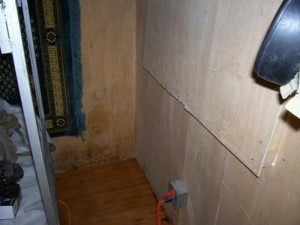 If mildew is started on washable clothes, easiest way to remove mildew is pasting salt and lemon juice in the area and leaves it for 15 to 30 minutes. Cleaning with water is enough after this step. Most of the washable clothes not stain to mildew are also easy to colorfastness so trying for color change before washing is important.
Household surfaces are also very appropriate to take mildew. Especially surfaces like cork, bamboo, vinyl tile, linoleum and vinyl wallcovering surfaces are easily getting mildew. Only you need to remove mildew from such surfaces easily is warm sudsy water and ammonia. A mixture of two is enough to clean mildew easily from surfaces. After removing mildew, you must rinse well with water because mildew can come back easily in these surfaces. Stain can be stubborn on these surfaces so there are many mildew stain removers on the market but they are product specific and fabric- flocked wallcovering surfaces are not appropriate for such products.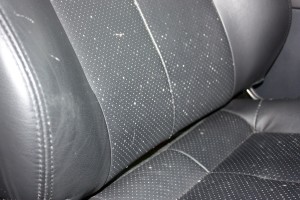 There are also common to see mildew in ceramic tiles in houses and offices. There are many different mildew stain removers on the market but only a few of them are working great on mildew. If stain removers are not working, you may try the traditional method with bar soap. Some people use deodorant soaps but they are not effective as bar soap. You must sure that it dried properly.
Suede and leather are very easy to get mildew but they are very sensitive and hard to remove it. If stain removers are not working, you may try petroleum jelly. Also you can try rubbing alcohol if mildew remains but they are mostly causing color change in the leather and suede. Saddle soaps and leather cleaners can also work only on leather.
Woods are the most common places to see mildew. There's a traditional method for mildew on wood and it says 5 tablespoons washing soda for 1 gallon water and it's the perfect way of removing mildew from wood. You must wax or polish the wood as soon as possible after cleaned.