Venice is Italy's holiday capital. It's a unique type of city with 118 small islands which are separated by water ways and connected by bridges. City is between Piave and Po rivers and it's located in Venetian Lagoon. Venice was a trade center in 1500s but then some historical events forced it to be an art and holiday city.  The city is now on the World Heritage Site. Today there are three parts of main Venice holiday area. They are historic city of Venice as known Centro storico, the Mainland known as Terraferma and Mestre. It's believed that first people come to Venice in 10th century B.C. Today Venice is known also as the most romantic city of Europe. How many days to visit Venice?


Venice is a new city as compared with other Italian cities. It has so few historical signs that all information about Venice is coming from neighborhood cities like Padova. It's known that only fishermen were living in lagoons before Huns invaded there. Venice's history is changed after medieval period and today it's a holiday city with millions of tourists every year.
It's hard to say the exact day period to visit Venice but professional guides claim that 3 days are enough because Venice is not a big city.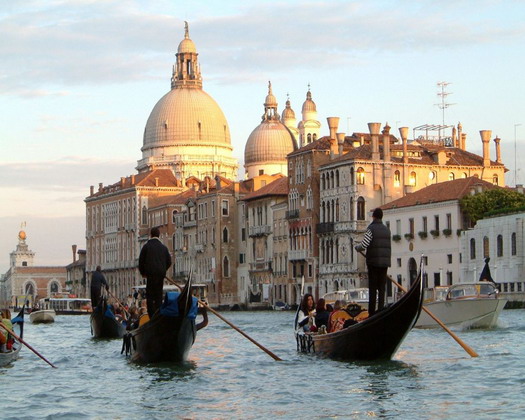 First day, lots of tourists take a big city tour. St Mark's basilica is one of the most famous places in Venice. After visit basilica, you may visit Doge's Palace and clock tower Torre dell'Orologio. Also Gallerie dell'Accademia, I Frari, Palazzo Ducale and San Giorgio Maggiore are must visit places in Venice. They are enough for one day.
In second day, you may try Gondola. Venice is separated by the water channels and the best way to see the city and channels are gondolas. Some gondolas have six passengers but there are also gondolas for only a couple. Also you may choose the gondolas with the singer singing traditional Italian songs. After gondola, you may visit art museums of city. Venice is a real art city and there are lots of famous museums on it. Gallerie dell'Accademia must be your first point to go, you may also visit places like Bugno Art Gallery, Caterina Tognon, Peggy Guggenheim Collection and Scuola Grande di San Rocco.
If you are some tired and hungry, you may try Venice's pubs, restaurants and bars. Main Venice food culture is cicheti snacks and drinks. There are good restaurants on the foot of Rialto Bridge. Also restaurants facing the canal are great. You may also try Ardidos and Skyline Bar.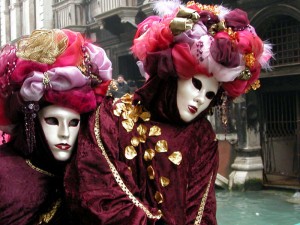 In the third day, you may take an eagle look to city from the Campanile. It's possible to see all area in a clear day. After Campanile, you may visit Burano and Murano islands. They are two small islands with glass factories and Mediterranean type houses. After visiting islands, return to city to taste traditional ice cream with Italian name gelato of Venice. There are various places to taste gelato but most famous one is definitely Boutique del Gelato. Don't forget that Boutique del Gelato is always busy and you have to wait some. Also Alaska Gelateria-Sorbetteria is a very good place to try gelato of Venice.
Don't finish your visit without buying some souvenir. It's true that Venice's tourist attraction centers are also expensive to buy some souvenir. So you can try Vittorio Costantini area for cheap and local souvenirs. Especially original and local glass souvenirs are on this area. Martinuzzi area is for local laces, Gaggio is for local fabrics. Also you can try Ottico Fabbricatore shop. Finish your travel on waterside bars like Al Chioschetto and Taverna del Campiello Remer.