Being a writer is a popular and qualified work in USA. It's possible to see thousands of book publications every day. While some writers make an agreement with publication companies, it's not possible for all writers' especially new ones. Going to a small or big publisher for own books are possible but there is lots of important point before going to them. If your book is not a professional one or cannot pass the publisher's approve for publishing it with publishers' label, you need to pay for it. How many ways are there to publish an own book in USA?


First of all, you must check that your book is a bigger or smaller one. If your book is over 500 pages, small publishers most probably won't accept it and will send you to big publishers. Don't forget that small publisher means small money but big publishers mean big money. Also small publishers mostly interested in daily and popular things. If you write a literary work, science fiction or similar, it's hard to be accepted. If you aren't started to write something and your aim is to be accepted by small publishers, writing like blogs is very popular.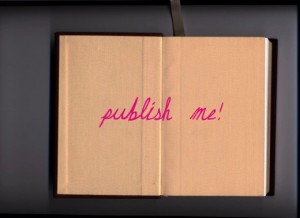 If your way is going to big publisher, you have several options. One of the most important things while deciding the publisher must be online connection of them. Amazon.com has CreateSpace. Company will help you to be in internet with your book.
Another important thing about big book publishers is your publishing quota; some companies force you to publish at least 500 or more books in first publications. It's a big money if you think expenses on publication, editing, controlling and distribution. Some companies only publish your book on the customer order number with taking some rights of your book. Also some publishers force to buy you published books if they didn't sell in a period.
Also writer's aim to publish a book is important. Some new writers do it for money but money is on the second step for some writers. If your aim is earning money from book, don't forget that you need a large number of publications to increase the chance to be found by an important criticizer. But if your aim is not earning money on first step, you may try companies not forcing to publish book without order, but when ordered book's price will be so much higher than standard.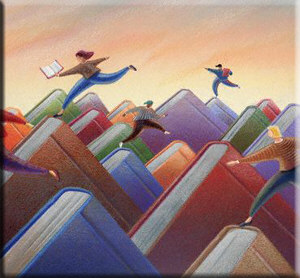 Details like hard cover, cover picture, index, words of book also increases the price. It's possible to say that hard cover tends to the place where you will publish your book. But don't forget that today book stores are safe places for keeping books safe but if you write about daily topics, hard cover will give a literary work feel to reader. Also popular topic books don't need index or words of book part.
There are also some agents that sold your book in the Appstore, Google Play or Kindle bookstore. If you sell rights of your book to these agents, you can only take money for one time, but if you pay them and publish book, you can earn more money. But it's up to your book's popularity and your chance.
Also publishing book on your own is possible. There are some steps like taking International Standard Book Number and creating Book Company. Some people think that it's very hard and need time but some semi-professionals say that it only needs 2 hours to finish the steps for publishing book on your own without going to any companies.