X-men movies series are created from the same name her team of Marvel Comics. Movies' main cast is Hugh Jackman, James McAvoy and Ian McKellen. Main plot consists on mutants' war against people. Movies are adapted from comics Dark Phoenix and Weapon X. 20th Century Fox has the right to produce movies. Bryan Singer directed some movies and also Brett Ratner directed next ones. Bryan Singer took good critics for his authentic and dark atmosphere but there were some bad critics about Brett Ratner's work. Today there are lots of controversies about new prequels of movie series. How many movies are there in X-men series?


There are 3 movies directed from X-men series. They are X-Men (2000), X2 (2003) and X-Men: The Last Stand (2006). There are also spin-offs as X-Men Origins: Wolverine (2009) and X-Men: First Class (2011).
First movie X-Men produced in 2000. Movie script is created after a hard work on years. Bryan Singer signed as director. He's not a fan of comics so in first period, fans criticized his choice. Main plot is about conflict between two teams. Wolverine and Rogue's fight on Brotherhood of Mutants vs Professor Xavier's X-Men. X-men became news with its postponing release date. Fox changed its mind for two times. Film took good critics from writers, Rotten Tomatoes and Imdb. Only Metacritic score of movie was some low. Movie became successful on Saturn Awards but no more.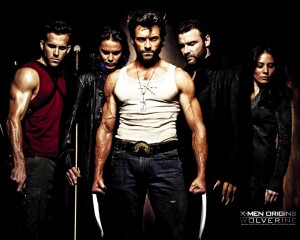 X2 the second movie of X-men series released on 2003. Again Bryan Singer directed the movie. Main adapted plot was God Loves, Man Kills graphic novel. Movie is mainly about X-Men and their enemy the Brotherhood's cowork against genocidal Colonel William Stryker. Movie is started to be written after success of first movie. Movie made $407 million worldwide gross. Visitors of Rotten Tomatoes and Metacritic gave good ranks to movie. Also important columnists wrote good critics. 'N Sync singed a song for movie.
X-Men: The Last Stand produced and released in 2006. It's one of the most expensive films in the history with $210 million. $459 million worldwide gross made the film one of most grossed movies of all time. Eleven companies worked for only special effects of movie. Main plot of movie is about "mutant cure". Cure creates big problems among humans and mutants. Writers started to create X-Men: The Last Stand in 2004. Against too high gross and production fee, movie couldn't take good critics from websites and columnists. Tomatometer note of movie is %57 and audience note is %73. Imdb note is 6.8. Main reason movie took so half critics was its atmosphere. Effects were big but emotional side of movie was not good. Movie released as DVD in 2006 and it's containing three alternative endings. Viewers complained about differences on DVD discs and at last Fox released Blu-Ray version of movie.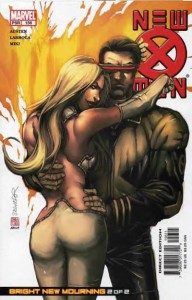 X-Men Origins: Wolverine was the first spin-off of the X-men series released in 2009. Movie directed by Gavin Hood and Wolverine was Hugh Jackman. Main plot was Wolverine's past and his relationships with his family and friends. Movie also tells about some important moments from trilogy's main event. Movie received bad critics while Hugh Jackman is praising with his performance. Main problem movie took bad critics was the usage of clichés.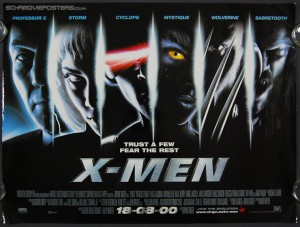 X-Men: First Class is other spin-off of X-men series. Movie released on 2011. Matthew Vaughn directed the movie. Movie is mainly about Cuban Missile Crisis in 1962 and relationships between main characters in this period. Movie took high critics from websites. %87 positive of Rotten Tomatoes was one of the highest rank X-men series took ever.