Fashion was hard to follow in 80s and 90s. But today it's possible to follow fashion by internet and TV channels. Indeed, some fashion tricks have never changed. But new cutting and stitching ways are made looking slimmer easy for all women. Also business life is developed and changed the wearing styles. It's now the age of all people are looking beautiful. 2000s are the era of freedom in fashion so if you want to match your steps with fashion, the only thing you must do is finding the best dresses and accessories for your body. One of the most popular tricks women use is looking slimmer with some wearing tricks. How many ways are there to look slimmer?


Fashion writers and famous brand's dress creators says there are various ways to look slimmer. But some main tricks can help you every day without any deep preparations.
One of the ways looking slimmer for all time is "sheath dresses". Secret of "sheath dress" is coming from its unadorned style. Also fit to body shape is very important for looking slimmer. Sheath dress is also easier to wear every day because it's not long as ballroom dress or short as cocktail dress. Falling around knees is making this type of dress not an assertive but attractive one. First Lady Michelle Obama likes sheath dresses. Brands like Ralph Lauren, Marc Jacobs and Prada produce new sheath dresses every year.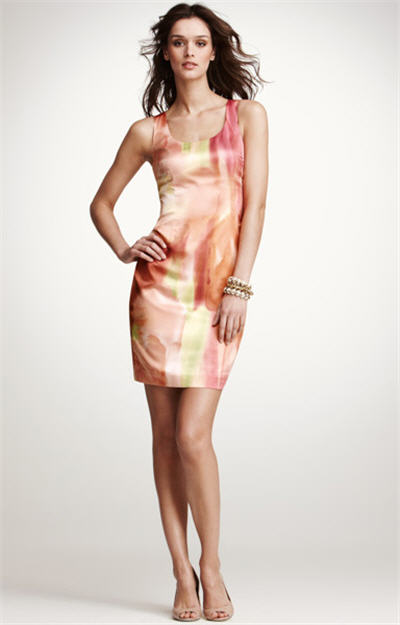 V-Neck Top is also an important trick to look slimmer and taller. V-Neck Top's main trick is opening the neckline from top of chest. It creates an illusion with showing the neck longer and taking all attention to there. Also taking attention to slim neck hides fats of stomach.
Straight-leg jeans are also a good way to look slimmer. There are lots of jeans types like trashed jeans or printed jeans. But straight-leg jeans are the best ones for looking slimmer. Also choosing medium rise and dark denim style will help to your slimmer look. You can complete slimming effect with lycra content ones because they will stay tight and show your legs longer and slimmer than normal.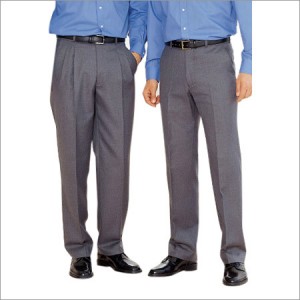 Maybe pencil skirts are classic and they are known only for business. But obesity problem at last made them a daily wear dress. Main wrong idea that pencil skirt shows the waist bigger is coming from wrong pencil skirt choice. If you want to look slimmer, you must choose knee-length pencil skirts. Wearing a shorter than knee-length pencil skirt will show your legs larger because over knee area is one of the biggest parts in your body.
Flat-front pants are new products and they became popular in a short period. Elastic waist pants fashion is over now. These new types of pants are not bunching over the stomach or thighs. These pants will not create any cuffs or horizontal wrinkles. Some brands are selling flat-front pants with tailoring options because fitting to legs perfectly is the key of looking slimmer with them.
Top-Handle Bags are a classic for looking slimmer. Bags are problematic for women because all bags are carrying near the belly and it adds an extra length to body. Carrying top-handle bags help to decrease the lengthen effect of bag. Carrying this type of bag on the hand also takes the attention not to waist but to hands.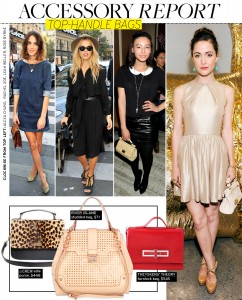 You can complete your looking slimmer style with sleek high heels. Choose black or darker colors for this kind of shoes. If you want to wear high heels you may choose high-heeled pumps. But main trick you must be careful is choosing pumps with skin-tone hue. Also don't forget color matching for all your dresses and accessories.