Caviar is a luxury nuts producing from salted and processed sturgeon roe. It's also known as black caviar. Common name of caviar is fish eggs. It was only fresh roe available on the restaurants in 50s but today it's possible to find pasteurized ones in the market. Caspian and Black Sea are the most popular places to find designation caviar. High quality caviar is sold $8,000 to $20,000 especially in Europe. Some types of caviar are expensive but today it's easy to find cheaper ones also. How many types of Caviar are there?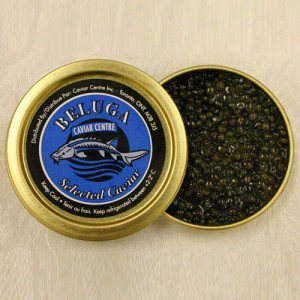 Caviar has four main types. They are Sevruga, Sterlet, Ossetra and Beluga. All types can be found in market but some of them are rare and expensive.
Most rare type of caviar is Beluga. It's only possible in Caspian Sea's border of Iran and Azerbaijan. Russia was the biggest exporter of Beluga but it banned the production than. Beluga caviar is softer than other caviar and extremely large. Main color of it is silver-gray but it can be found in black also.
Sterlet caviar is another rare caviar type. It's also known as gold caviar. Its size is smaller but the taste is delicious. Sterlet was reserving for Austrian emperors in the history and it was banned to eat it by community. Ossetra is medium sized and middle quality, Sevruga caviar is available nearly all restaurants of Asia but the quality is low.
Main way to take caviar was fish stunning and grabbing the eggs but then it prohibited by governments. Today there are also imitation caviars in the market.