The Coachella Valley Music and Arts Festival is one of the most famous music festivals in America. Goldenvoice company is organizing it and lots of music types like rock and indie is presenting on festival. Coachellafest is also famous for its conceptual stages. How many stages are there in Coachellafest?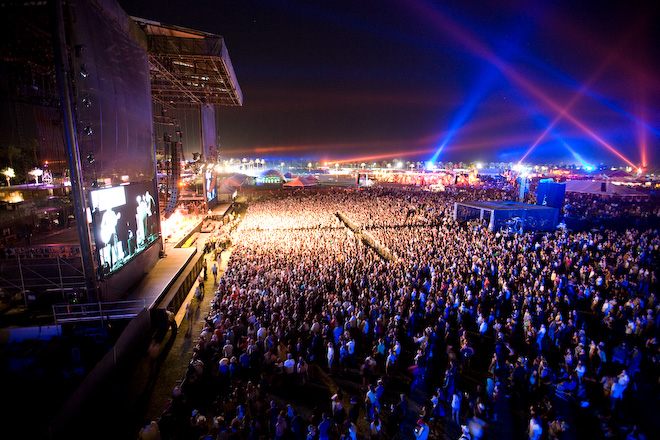 Coachella is organizing on California Desert so the temperature is over 43 °C at some concerts. But stages of fest are specially designed so temperature is not a big problem for audience now.
There are 5 main stages of The Coachella now. Coachella Stage is the biggest stage of fest. Important concerts like Madonna and Paul McCartney is made on the Coachella main stage.
Outdoor Theatre is mostly using for dance and electronic music. Outdoor theatre is some hotter than other stages so concerts are mostly organizing is night.
Gobi Tent is for Indie groups mostly. Gary Clark Jr made an unforgettable performance on Gobi Tent stage. Also new musicians like Delorean were firstly seen on Gobi Tent stage.
Mojave Tent stage is mostly for local groups. Most popular performance in this stage was Trentemoller, Ratatat and HEALTH.
Sahara Tent stage is mostly for electronic music. It's also known by great lightning effects over. In 2011 Sahara Tent stage is renovated and took a new look.
Coachellafest is continuing since 1999.  Lots of famous singers gave concerts in fest like Madonna, Portishead, Morrissey and The Cure. Spectator average of fest is 75.000 in recent years per day.