Netflix is one of the biggest streaming and DVD rental services in the world. They were established in 1997. In 1999, company started to serve on 100,000 DVD titles and reached 10 million subscribers. Today there are 23.6 million subscribers of company in United States and 26 million worldwide. Total revenue of company is calculating as $1.5 billion. Today Netflix service can be used in Canada, Spain and UK. Today company has 2,348 full-time workers. After Qwikster problem, company lost customers close to 1 million but they are working to gain them again. How many services of Netflix are there?


Today Netflix is focused on two main topics but they also tried lots of new services in recent history. Their focused services are Internet video streaming and Disc rental. Netflix's Internet video streaming service is calling as "Watch Instantly". It's possible to use Netflix internet video streaming service on Windows, Mac and compatible devices. If a customer has Netflix's regular subscription service he doesn't have to pay extra for streaming service. Titles on "Watch Instantly" service are still limited but improving day by day. For watching instant service, only need is Microsoft's Silverlight software in a computer. It's free and easy to download from Microsoft if it's not possible default. Today Netflix's Internet video streaming service is filling 24.71% of North America internet traffic.
Fee of standard subscription plan was $16.99 in 2008 and it was possible to watch 17 hours of Netflix "Watch Instantly" titles. Today it has no time restriction while using "Watch Instantly" service. Netflix was taking fee for DVD service and "Watch Instantly" service together but today charging them separately.


Netflix support announced that they are giving "Watch Instantly" service according to three different bandwidths. If customer's bandwith is 1.5 Mbit/s, Netflix service is offering video quality close to DVD and stereo audio. If customer's bandwith is 3 Mbit/s, they are offering "better than DVD quality" for video and audio. For bandwidths over 5 Mbit/s, Netflix is offering 720p HD with surround sound audio. Today it's also possible to watch 1080p videos from PS3 Netflix services with 8 Mbit/s. Also Roku 2 media player is supporting service with 8 Mbit/s.


Other service of Netflix running still is "Disc rental". Service is active for United States and including both DVD and BLU-RAYS. Company is using United States Postal Service for delivering discs. Today Netflix has 58 shipping locations. Today "Disc Rental" service offers unlimited hold time for discs to customer but there's a number limitations on sent discs. Customer had to send rental disc back to Netflix if she will rent a new one. Standard customers can rent up to 3 DVDs at the same time but good standing accounts can rent up to 8 DVDs. Customer have to pay more for accessing BLU-RAYs. Netflix was also selling used DVDs but stopped this service in 2008. In recent years, Netflix made some controversial agreements with companies like Warner Brothers Pictures to delay renting of new movies for 28 days. Warner Brothers Pictures wanted this agreement to sell more discs in outlets.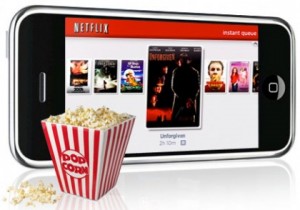 Company also has two unsuccessful service trials. One of them is Qwikster in 2011. Netflix CEO and Co-Founder Reed Hastings announced that company will separate the DVD rental and online streaming web sites and will call DVD rental service as Qwikster. Qwikster has been also planned to send Game DVDs. Qwikster has been cancelled after service took negative reactions and also entered a registered name war with Twitter user "Qwikster". Also Netflix announced a new service "Profiles" that will be possible to use same account for more than one user but after 11 days of release, it's cancelled because of negative reaction.