Video game world is developing so quick that it's very hard to follow. Today reality level of new games is incredible and following years will carry more real gameplay and graphics to our houses. 2012 became the year of triplet's last games rather than new classics. But some games also hit the market and they fired the candle of new series. It was also the year first time an independent game development company called ThatGameCompany entered the top list with its low budget game. Journey hit the market and became one of the most downloaded items in the PSN market. How many popular video games are released in 2012?


Definitely most popular game of the year is Borderlands 2. After 2K Games hit the market with Borderlands, no one was waiting such a good follower from them. Company didn't make the usual and worked on developing all parts of game while other companies work only for one side of older game and wait for following title. Borderlands 2's most important feature is its development on story telling. It's true that we were feeling the same sense in Borderlands that story is developing in front of us. But Borderlands 2 is an up level of this sense. This rare feature of game is offering the player more than going from A to B point. Also company supported game with well-designed DLCs. It's true that some gamers never like funny dialogs in games but Borderlands is a balanced work of it.
Mass Effect 3 is the last game of a legend. Game is one of the best games of 2012 because it's Bioware's success over all pressure. They never step back from their artistic gameplay for developing a new edition. But it's also possible to see lots of developments like increased combat skills and a well-designed screen-writing. Bioware didn't made any change on the most important point of new game. It's the Shepard. It's the last game of series but it's still possible to feel that every gamers Shepard is different than others. It's hard to say that a new game with such customizable characters and individual attendance will come again. Fans are mailing again and again for Mass Effect 4 against Bioware announced that they are working on other games now.
Far Cry 3 was one of the most waited games of the year. There were various rumors that Ubisoft's new game will be ready at least in 2013 but company surprised all with releasing it in 2012. It's true that most of the games in its category are boring with cliché after some gameplay but Far Cry 3 is still offering something new in all missions even in replay. Game is a perfect choice for people who want to give choices.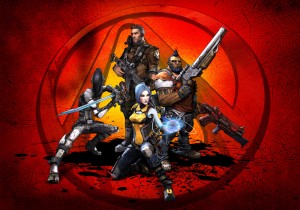 Journey is the surprising hit game of the year for PS3 owners. ThatGameCompany knows the answer what a classic gamer is waiting from a game. It's different than other games because you don't have any short missions, classic RPG elements or similar. You have to survive and think about life and after life. Journey and its popularity showed that sometimes the key of success in game world is not creating a good mixture of real and fantasy events but creating the truth, life itself. Most of the gamers say that nothing made them more excited than finding a house in the desert of Journey.
Hitman: Absolution was the game that none of Square-Enix fans were waiting. All the news was about cancelation of Hitman's reboot. Company spent Hollywood-level production values for game. Result is good with artistic gameplay and Spiderman-like new senses.