E-book reader or e-reader with its popular name is an electronic tool for reading e-books. Today it's possible to see that millions of devices with screen can be e-book reader but there are also some special devices developed for perfect e-book reading only. There are lots of topics that differs e-book readers from each others but weight, strength, battery time and connection capacities are main ones. A standard e-book is very small in size and a standard e-book reader may carry thousands of standard e-books. Today e-book reader producers are in a war with tablets because tablets are offering same features with some e-book readers but it's also possible to see that e-book reader technologies like e-ink are not possible to offer by tablets. How many popular e-book readers are there?


Kindle series is the e-book series of Amazon. Devices in series are mostly using E Ink electronic paper display technology that screen isn't lightening by lamps and it's giving the feel of reading a printed newspaper. But there are also lots of disadvantages of this technology especially in darker conditions. Also it's colorless and world of press is offering full of colors now. Amazon e-book readers are offering to buy or rent books from Amazon's awesome library. In 2012, Amazon released Kindle Fire HD. It's the new generation of e-book readers with features like color screen, watching movies and more. But book worms' complaint that it's not offering the feature of Amazon Kindle even it's in advised brightness levels.
Nook is the e-book reader series of Barnes & Noble. It's using Android operating system and its power of usage but technically Nook is not offering something new to e-book technology area. Nook used e-ink technology in first generation of e-book readers but comparisons showed that it's not successful as Kindle's e-ink devices. Nook is using the library of Barnes & Noble and it's possible to buy or rent books. Barnes & Nobles released Nook HD and Nook HD+ but they are not offering something new than tablets like Ipad.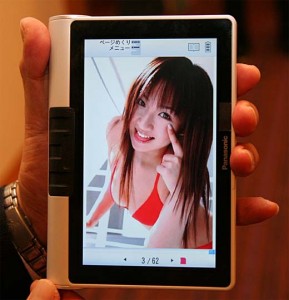 BeBook is one of the newer incomers in e-book reader market. E-book series is releasing by Dutch Company, Endless Ideas BV. Open market is the main feature that joined BeBook to most popular e-book readers market. Nook and Kindle have big limitations on adding books to device. It's now possible to add new file formats to these devices with some tricks but tricks are not for standard user. So while there's no dedicated content service for Bebook, it's popular especially in Asia and Europe while company doesn't have a market share in USA. Also some features like Wi-Fi switch and standard USB connection are what users get familiar on tablets but they are not possible in devices like Nook and Kindle. Also quick recharge feature is making the BeBook special.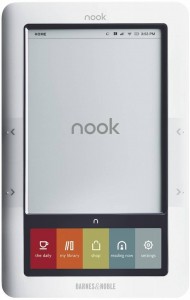 Kobo Wireless eReader is also entered the popular e-book readers market even it's not completely suitable for standard e-book reader buyers. It's mainly a good combination of e-book readers popular features like e-ink and comfort. Kobo is using open market and supporting lots of file formats so it's very easy to download e-books to PC and send them to Kobo. Also connecting to Facebook and Twitter is making possible to organize with book reader groups. Expendable memory is possible to rise up till 32 GB and it means at least 30.000 books. Kobo's disadvantage is on its controls because they are some hard for inexperienced users. But it's very easy to learn control. Kobo Wireless eReader is also lack of 3G connection but it's not vital because there's no online content service of device.