Motor vehicle theft is one of the biggest problems in USA. Because of this growing problem, companies are releasing new car security products. It's true that today most of the cars have their standard security systems but they are not enough, not updating according to new theft ways and they can break easily. Also they are not detailed and can only lock the doors even it's the easiest thing to enter a car for car thieves. They are not offering features like starter lock, direction shock and other sensors. How many popular car alarm security systems in the USA?


The Viper 5901 is one of the most popular car security systems in USA. It's both a remote starter and car alarm. Most distinctive feature of The Viper 5901 is its big LCD screen. With this screen, it's not only alarming with huge sound from car, it's typing everything happened to car. It's also allowing you to follow a guide after alarm of open door or running engine. Because standard car security systems are alarming when window is broken or door is opened, thieves are not using these methods. They are mostly lifting the car into a small low truck or stealing the tires only. Viper alarm system has move sensors so when your car is moved, it alarms. Also there are some detailed features of Viper like running the air conditioner before you go into car. Also phone integration is a very important feature of product. MSPR of Viper is $198.65 in USA.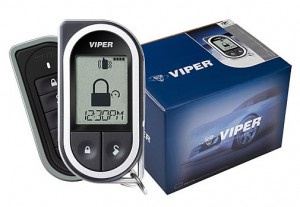 Python 991 is very similar to The Viper 5901. Most important difference between two products is the smartphone integration. While The Viper 5901 is offering developed smartphone integration, Python is not offering same. It means losing the Python is a big problem. Also $213.00 price is higher than Viper. Also no silent or vibrate mode for is available for remote key. But it's also possible to see that Python is more sensitive on alarming you. It's true that wind, a little boom in street or some children's shaking the car can result a wrong alarm. The Viper 5901 is not so sensitive while sensing the danger level. It's also possible to buy a new remote control from your seller whether it's some hard for Viper.
The Avital 3300 car alarm is not popular like Viper or Python but all of them are producing by same company; Directed Electronics. Most important feature of The Avital 3300 is that it's cheaper than others. Mspr of product is $103.04. The Avital 3300 is offering all security options possible on other devices. LCD screen of system is smaller than others. It can be an advantage or disadvantage. Icons on the screen are very small and confusing but messages from car are very simple. While Viper and Python can be installed easier to any car systems, The Avital 3000 needs professionals on product. Also feature that makes your car possible to run the engine before you entered it is an important thing for engine's health.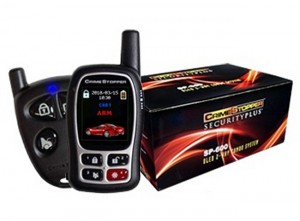 The Crimestopper SP-600 is a popular car security system in USA with some advantages and disadvantages. Most important advantage of The Crimestopper SP-600 is its LCD screen key and real time animation feature. So anyone can understand easily what is happening to its car. Sometimes it's very important because every move on a car is not theft. Sensors of device is some bigger than other security products so they must be installed by professionals. It means hours of installation and paying for professional installation more than others.