Windows 8 is the latest release of Microsoft Windows operating system series. Windows 8's development started in 2008 and first official news was in 2011. On CES fair, Microsoft announced that Windows 8 will support Arm based processors and it means Windows 8 will run on Linux based computers and Android tablets. Also new "Metro interface" is something different from older Windows versions. Microsoft used the same way as he did with Windows Xp and Windows 7 and let the leakage of beta releases to the world firstly. Then it opened a download page for official download. How many Windows 8 beta releases are there?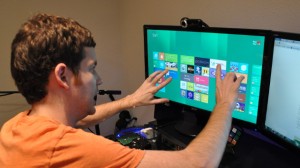 Windows 8 beta leakage started on 2010. In September 22, Milestone 1 build, build 7850 leaked. There were some differences from Windows 7 on this build as Modern Reader for PDF, Modern Task Manager and ISO mounting software.
In August 29, 2011, Milestone 2 build, build 7927 leaked by P2P services. After a short period, Milestone 2 build, build 7955 leaked and it surprised the users with Protogon file system that using before for only servers.
In Milestone 3 build, build 7971 there were some graphical changes. Milestone 3 build, build 7989 was the first 64 bit leak. There were some new features like geo-location services and SMS feature.
After so much leakage, Microsoft released "Developer Preview" and made it available to download for all users. Then in 29 February 2012, users owned Consumer Preview. Most surprising thing in this version was "No start button" event. Windows 8 release preview will ready for download in 2012 also.