Popular Taiwanese mobile phone and tablet producer HTC is born again with Android. It was only a small mobile phone producer that mostly producing concept smartphone. But after Android released, company started to produce new models and became again very popular. After successful mobile phones and tablets for 4 years, HTC released HTC sense but Samsung's Galaxy series hit the market and HTC fall behind.  Today, HTC strikes back with HTC One series. How many phones are there in HTC One series?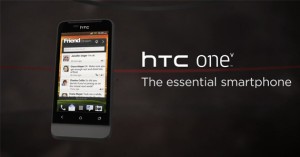 There are three main models of HTC one series. Series firstly announced in 2012 Mobile World Congress. HTC One X is the leading phone on series. It runs on Android 4.0.3. Also its 1.5 GHz Nvidia Tegra 3 is very fast. It comes with Bluetooth 4.0. Some criticizers called it as ""the best smartphone ever made."
HTC One V is also a HTC smartphone running on Android 4.0.3. It's a small version of HTC Legend. 512 MB RAM and 480×800 resolution is maybe some usual but phone took good critics for its easy usage form.
HTC One S is advertised with its cover. One official said that the product used on phone is 4 times stronger than aluminum. Phone is running on Android 4.0.3 and has a 1.5 Ghz processor. 1080p HD video recording feature and Beats Audio is making the phone advantageous in its category but 540×960 resolution is some older than Samsung phones.
Patent claims between Apple and Google are the main problem standing on HTC One series.