The Dukan Diet is a protein based diet found by French Doctor Pierre Dukan. Dukan Diet is possible for over 30 years but after he wrote the Dukan Diet book in 2000, it gained worldwide popularity. The Dukan Diet book sold over 10 million copies globally. It released in UK and USA in 2011 after released in 30 countries. Today Doctor Pierre Dukan also released a website dedicated to Dukan Diet, phases, allowances, prohibits and other features of his diet. Diet made big impact in the world and various TV and Radio broadcasts are made for the advantages and disadvantages of it. How many phases are there for Dukan Diet?


Dukan Diet became popular with its program and offer to change the eating habits causing obesity all over the world. Main slogan of diet is "Eat as much as you like" There are 4 phases in the Dukan Diet. They are Attack Phase, Cruise Phase, Consolidation Phase and Permanent Stabilization phase. It's possible to calculate the approximate date of phases on Dukan's website.
First phase of Dukan Diet is Attack phase. It allows only pure protein. Days of Attack phase changes according to weight dieter has and how much weight she or he want to lose. Commonly attack phase is two or three days but it's possible to see attach phases with 5 to 10 days. According to Pierre Dukan, attack phase is very important for dieter because it shows good eating habits. It's also important that Attack phase shows that dieters don't have to stay hungry while making the Dukan Diet and they can eat as much as they want from allowed proteins. Also dieter in attack phase lose 4-5 kilos averagely and it's a big morale improver for all. Also phase is important because rules of Dukan Diet like drinking at least 1.5 liters water per day and exercise every day at least 20 minutes can be tried for the first time.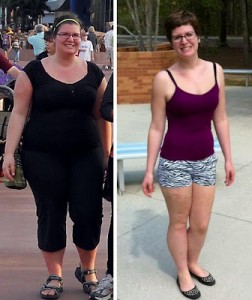 Cruise phase is the second phase of Dukan Diet. It starts when dieter finished the Attack Phase. It's mainly vegetable+protein period for Dukan dieters. Most common way dieters prefer in Cruise phase is one day pure protein and one day vegetable. There are also different rhythms for different body types. 5 Day Pure protein + 5 day is a common alternative Cruise phase rhythm but it needs a strong motivation so most of the Dukan dieter tries it but returns to one day plan. Also there's a 2 day Pure protein and 5 day vegetable plan for this phase. Dukan Diet allows a big list of vegetables for this phase. Some of the vegetables allowed are artichoke, spinach and mushrooms. Also oatbran usage increases to 2 tablespoons in the Cruise phase.


After Cruise Phase, dieter reaches the weight target of her. Then Consolidation phase starts. For every pound she lost, dieter makes 5 days of Consolidation phase. In this phase, Dukan Diet starts to allow some fruits and more. Also celebration meals are available. Dieter can eats 1 portion of fruit, 2 pieces of wholegrain bread and 40 grams of cheese in a day. She can also eat 2 portion of starchy products in a week and some parts of lamb. Also there are celebration meals which dieter can eat what you want in limits and she must do 1 day of pure protein in a week.
After Consolidation Phase, main phases finishes and Stabilization Phase lasts for a life time. There are some rules on this phase like Protein Thursday, high activity and eating oat bran every day in the limited level.