Prince William and Kate Middleton's marriage was one of the biggest news on the world. On the date 29th April 2011,They were on the Westminster Abbey in London and millions of people were watching it by TV and online. How many people exactly watched the royal wedding in the world?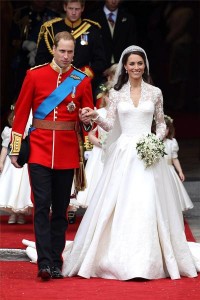 Lots of TV channels aired the wedding. ABC, CBS and NBC were the most popular of them. According to Nielsen Media Research, over 22 million people watched the wedding in USA. It was close to famous TV show American Idol but American Idol is seen by 30 million people on average.
Numbers in the UK is close to America. 24.5 million people watched the wedding on TV and over 5 million people watched it online. Princess Diana's funeral and 1966 World Cup have even highest viewers on the UK.
It's also watched in world's other countries. It was China in the first step for people watching Royal Wedding. Also other Asia countries watched the ceremony very carefully.
America continent except the USA was careless about Royal Wedding. Only Brazil and Argentina watched it carefully. But only %5 of the population watched it by start to finish.
European countries were also very interested in royal wedding. Lots of countries stopped the normal airing and started to give the wedding. Also African countries watched the wedding.
Internet stream made over Akamai network. They reported average is 5 millions of people watched the wedding. Also astronauts from International Space Station watched the wedding.