Skype is one of the most important applications using in the internet. It's created for communicating free over the internet by talk, video or chat. Skype community is growing faster. But how many people use Skype?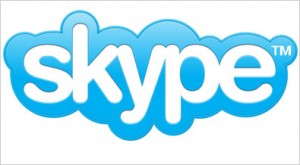 Skype is free to talk for people who has internet on double side. But it's also possible to call landline phones and mobile phones with a little fee.
Skype is bought by Microsoft in 2011 and their service is powered by new features like accelerated file transfers. Also the payment methods are detailed for buying call minutes.
Skype today has over 600 million of users all over the world. Lots of the users are using Skype for only text chatting. But video conference is also an important part in usage.
Skype is not only a pc program. It's also possible to use it on mobile devices and more. Nokia is very new to use Skype. Only Meamo platform devices of Nokia are supporting Skype.  Symbian version is also possible but it has some problems on usage. Skype stopped the Windows Mobile versions but after Microsoft bought company, it created a beta version for Windows Mobile 7.
It's possible to use Skype on ios. There's an updated official version of Skype on ios. On Ipad it's not possible to make video conference but in Ipad 2 you can use camera and see other's camera.
There are also some telephones and other devices to use Skype more accurately in desktop. They are called Skype phones. The Skype Wi-Fi Phone is also a special for using Skype inside.