Pinterest is now the most popular pinboard-style photo sharing website ever. It's possible to make theme-based image collections in the website. Founder of website is Ben Silbermann. There are many projects inspired the Pinterest but most important one is project Wists. Site development started in December 2009 and first beta is released in March 2010. Site worked in invitation-only open beta mode for a long time. Site became worldwide popular with its IOS app in March 2011. Time magazine listed Pinterest in 2011's best web sites. Company released Ipad version of Pinterest in August 2011. How many people use Pinterest?


After IOS app is released, over 200,000 people downloaded and installed it per day. That created so big boost that site reached to 2.3 billion page views in one month. Also it created 4 million individual visits. Total population of Pinterest is now 48.7 million.
People from different social classes are using Pinterest today. According to reports from official website, Fashion designer are the #1 on the user category. According to reports, numbers of fashion designers using the site are over 1 million now. Other user categories are Music art, Wineyards, Crafts, Seo and Graphic Design. A user is paying at least 15 minutes in Pinterest per day now.
According to latest reports, 83% of all Pinterest users are women. Numbers of women users are high in U.S but they are on %53 in Britain. In U.S users are mostly 33-44 but in U.K, users are at least 10 years younger than U.S.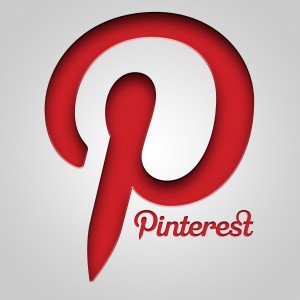 In May 2012, market value of Pinterest is estimated $1.5 billion. According to business magazines, Ben Silbermann tried to sell Pinterest in 2012 but companies didn't accept the price. Now the value of Pinterest is over $2.5 billion. This increase comes from 2012 US Presidential Election. Before election wives of both candidates created Pinterest accounts and it was a Pinterest war between them. Firstly Mitt Romney's wife Ann Romney opened a Pinterest account and shared some notifications. After it became popular, First Lady Michelle Obama opened a Pinterest account and announced it in June.
Today Pinterest is facing some copyright problems. Site is sending a notification to all users in registration that deleting the posts is not possible. After many websites complained that their images are sharing without any approval, Pinterest announced a "nopin" HTML meta tag which allows these sites to delete their shared titles from Pinterest.
Also In 2012, photographer and lawyer Kirsten Kowalski wrote a blog post and showed the way how he deleted the posts her infringing pins. Post became viral and millions of users shared the post. After post became viral, founder Ben Silbermann contacted to Kowalski and they tried to find a way for making the site more law suitable. Also some artists complained that their photos in sites like iStock are using in Pinterest without any approval. Pinterest released a new code that owners may remove their infringing pins. Another problem with Pinterest is now scammers. Many scammers are sending surveys to users which are offering free product or service. Also a fake app for official Google Play app is in the Google Play and many users are downloading it still.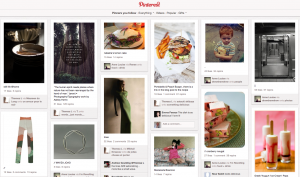 Some companies started to use Pinterest for their commercial campaigns in 2012 and it created some controversies between users and companies. Pinterest didn't announce any idea about the situation. Now companies are not so active in the site. The Gap made the biggest campaign and created some themed pinboards like "Everybody in Gap" and "Denim Icons" . Also Nordstrom, Chobani and West Elm used Pinterest.