The Grateful Dead is one of the oldest rock bands in the world. They were formed in 1965. Their music genre is eclectic. It's possible to see inspirations from lots of genres like jazz, space rock, folk and reggae. Their lyrics are mostly psychedelic. They are in the 57th for the Rolling Stones' "The Greatest Artists of all Time" list. Their fan group is called as "Deadheads" and group is one of the most active and powerful fan groups in the world. They were lastly seen on "The Dead and The Other Ones" tour. How many albums of The Grateful Dead are there?


The Grateful Dead released 13 studio albums and they totally added songs to 135 albums. First album "The Grateful Dead" is released in March 1967. According to bassist Phil Lesh, album's real name was "San Francisco's Grateful Dead" but the "San Francisco's" part was unreadable because of problem in cover design and typography. Group worked with popular producer David Hassinger because he was the power between groups like Rolling Stones and Jefferson Airplane. Album rereleased many more in time. There were three singles from album as "Good Morning Little School Girl", "Sitting on Top of the World" and "(Walk Me Out in the) Morning Dew".
Second album "Anthem of the Sun" is released in 1968. It was the first album called as "The Grateful Dead's masterpiece". Rolling Stone added album to its "the 500 greatest albums of all time" list in 2003. Album's production period was chaotic because of new recording environment and release researches. Also group members tried to add new music tools like gyroscope to recording and collaboration of them took time. But this period helped group to catch a unique sound. Album's most important event was first entrance of Robert Hunter's lyrics to The Grateful Dead albums.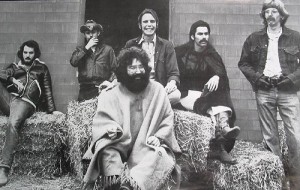 "Aoxomoxoa" is the third album of The Grateful Dead. Producers announced album's title as "Earthquake Country" but then it changed to "Aoxomoxoa" at last minute. Group fans call this era as the most experimental period of group on searching their style and sound. It was the first release of group's traditional album cover ambigrams and it was possible to read the group name as ""we ate the acid". Also group members placed lots of fallic objects to cover. It was also strange that Courtney Love was appearing in album's back cover at five years old. Group released "Live/Dead" album in the same year.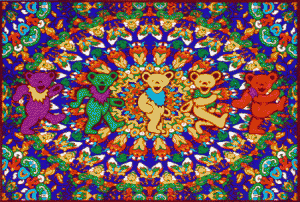 Group was the leading topic in music magazines and gaining new fans every moment. In this period group released "Workingman's Dead" album. It was a hit album again and denied the writers that wait a fall from group's new album. Rolling Stones added album to the "500 greatest albums of all time" list. It's possible to feel strong influence of lyricist Robert Hunter in the whole album. Album released two singles as "Uncle John's Band" and "Casey Jones".
Group surprised its members on same year with "American Beauty". It was possible to feel the coming folk and country music influences of group from last albums but no one was waiting such pure folk album from them. Rolling Stone added album to its "the 500 greatest albums of all time" list. There was again an ambigram in album cover and it was possible to read "American Beauty" as "American Reality". Some fans never liked album because of its "too much touched" studio sound. Leading song of album was "Friend of the Devil".
Group also released lots of popular albums like Wake of the Flood, From the Mars Hotel and In the Dark.