Taylor Swift is one of the most popular singers in America nowadays. She started her music career on 14. After writing lyrics for Big Machine Records, she released her debut album in 2006. She was the star of 50th Grammy Awards and took Best New Artist on this night. She was not only popular with its music but also with her yellow hair and beauty. Her boyfriends are always on the top of magazine news and she likes to be with different kinds of men always. How many boyfriends has Taylor Swift had?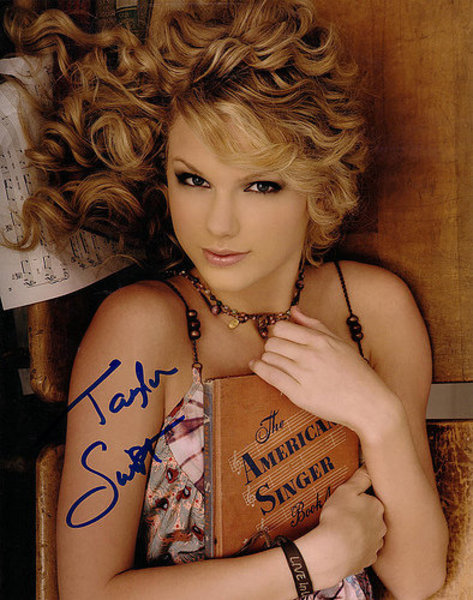 It's believed that Taylor Swift's first boyfriend is Drew. Because she wrote a song to him called "Teardrops on My Guitar." But there's no more information about him. She likes to talk about her love in her lyrics.
2008 was her first years as a celebrity and there were lots of rumors about her relationship with Joe Jonas. In 2008's summer they started to go out but Swift said that who will be with Jonas is very lucky. Their relationship lasted since Jonas started a new relationship with Camilla Belle. Swift wrote the song "Forever & Always" for him.
In 2009, There were rumors that she's with Taylor Lautner but she has seen with Lucas Till. After they broke up, Till made an explanation about their relation.
After Till, there were lots of rumors as John Mayer, Cory Monteith and Toby Hemingway but she didn't accept any of them against she wrote a song for John Mayer as "Dear John". She had a relationship with Jake Gyllenhaal but they broke up.