The Diversity Immigrant Visa or Green Card Lottery with its common name is a program people can use for taking United States Permanent Resident Card. People goes to America by this way are known as "diversity immigrants" or "DV immigrants". System mostly chooses applicants from countries with lowest attendance rate in recent five years. America changed the rules for 2012 in Green Card Lottery and made some countries ineligible like Bangladesh, Brazil, Dominican Republic and India. Green Card Lottery became top news because of a big error in 2012 lottery. How many people immigrate to America by Green Card Lottery in 2012?


In 2008 there were 13.6 million applications. It was 9.1 million in 2007. Today number is over 20 million. Today statistics are taking an important role for application numbers. In the years Africa and Asia countries' change is high, application number is high but if change is low total application number is low.
After 5 years of over %2.0 chance of Africa, in 2012, number is 1.69%. It raised the chance of Oceania people to 5.28%. Also South and Central America risen to 0.8.
In 2012, Bangladesh is on the first step of applications and derivatives. They are totally 5,418,800 applications from country but only 5,999 of them won the lottery.
After Bangladesh, Nigeria is on the second step. They have 1,634,692 applications and 509,934 derivations. Only 3.634 of them won the lottery.
Ukraine from Europe made a surprise with 723,972 applications. 6,000 of them won the lottery and it was the biggest acceptance number in 2012.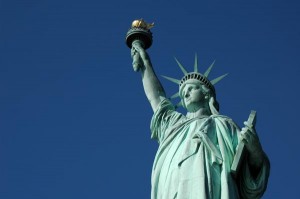 Totally 12,001,578 people attended to lottery in 2012. Only 100,621 of them are accepted and they became "DV immigrants".
After 2007 and 2008 developments against fraud and multiple applications, there was a significant fall on number since 2011. But in 2012, Green Card Lottery Fraud rise from its grave again by internet way.
Fraud problems also changed the methods of taking Green Card. Today there are 5 main ways. They are Green card through employer, Investment, Family based green card, Green card lottery and Green card through asylum & refugee status.
Main fraud way is taking money as fee on entering lottery. There's no charge while entering the lottery. Only sending form in the U.S. Department of State is enough for it.
Another fraud way about lottery and visa is false news about winning lottery. Some companies create fake documents especially for families and wants money for finishing the burocratic ways.



Also fraud mail and letters about accepting to enter lottery and winning the lottery is possible. Scammers mostly want "visa processing fee". Also there is a recent fraud about "guaranteed" green card lottery.
U.S. Department of State is never sending e-mail or letters to attenders or winners. But especially in Africa and Asia, it's one of the biggest fraud ways using by scammers today.
Only winning lottery is not the solution to win the Visa. There are also lots of process and steps. Especially it's known that people from Africa needs some important documents to fill.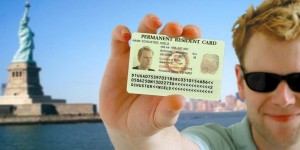 In 2012, a big programming error is resulted by a big void on the all results. After lottery, department announced that results were not random. People who won the lottery firstly and then their process is voided went to court. But Judge Amy Berman Jackson denied their request. After court, Office of Inspector General, U.S made an investigation and problem's source is found. Worker Kirit Amin left its position while lottery is continuing and it started the program. Conflict is still continuing on the may winners.