Iphone 4s is the latest release of Apple's Iphone series. It's faster than Iphone 4 and more stable. But there are also some problems on Iphone 4s. A few of them are occurring from Iphone 4s hardware but they mostly occur from new Ios version. Apple is both working on creating new features and also fighting for increasing battery need cause of these programs. Today it's possible to say that in standard usage Iphone 4's full battery is enough for only one day or less. Apple's strategy for battery saving trick release is sending them to Apple Stores and sometimes leaking them to internet. They are mostly about shutting some not generally popular services. How many official tricks to save Iphone 4s battery time?


Apple released totally 12 official tricks for saving battery life in Iphone 4s. First and important battery saver is closing "time zones". Apple is using location service to set the right time in device. But some technicians found that Iphone 4s is using this service more than it needs. So it's a battery drainer and you may shut it from "Location Services" menu. Also in this menu you can turn off "Location-Based iAds", "Diagnostics & Usage" and "Traffic". Also you may define which programs must use Location Service.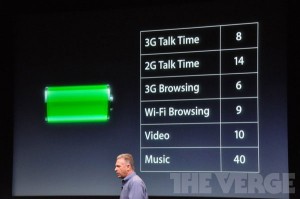 Notifications is also an exciting new feature of Ios new version and Iphone 4 naturally. Main idea is sending you some notifications about your installed programs and social media. But some companies using them as an overloaded remember service. You may choose which programs must notify you and which don't in "Notification Center" menu.
Iphone 4s use the highest brightness level default. But you don't always need brightest screen on every moment. Also decreasing brightness a little in "Brightness" menu is not effecting screen brightness too much but saving battery.
One of the most important features Iphone 4s has is Siri. It's ask question and take reply service. Siri is great but some features of it like "Raise to Speak" is not a every moment need. This feature is mainly lifting Iphone 4s to ear for activating it but only a few of users use this method. So you can close this battery drainer.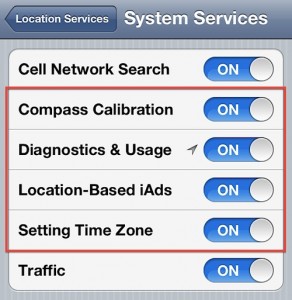 If you are not a "working with moment" super business man or woman, mostly you don't have to check your mail every moment. So you can turn of "push" service in "Mail, Contacts, Calendars. "Menu. You can turn on and schedule "Fetch" menu and set time interval.
Turn off Wi-Fi features will also help you to save battery. Apple released lots of IOS versions but it's still not possible to leave Wi-Fi open but close its searching new Wi-Fi feature. So every time you are using your Iphone 4S, device is also searching for new Wi-Fi points. You may turn off Wi-Fi and open it only when you need.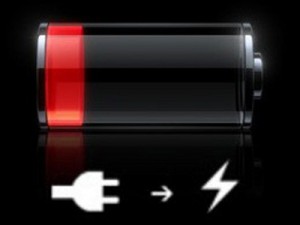 It's some advanced for lots of users but if you can turn off background programs, you may also help Iphone 4s to save battery. With Ios 4, Iphone devices meet with a new and important feature called background working. It's a feature that you can listen to music while reading a book. Most of programs don't work to drain battery while they are in background but there are also some games and programs using processor and data in background. What you need is pushing home button in the main screen for twice. You will see a half screen on bottom. It's possible to shut down them with touching round red in their left top corner.