Facebook is the biggest social networking site with 1 billion active users on it. More than half billion people are using it in their mobile device and others are using it in various devices. Beside it's social feature, Facebook is offering various online games since 2008. In Facebook games, it's possible to find many further features than similar online web sites. Today there are various kind of games in the online games page of Facebook and over 50 million people are playing games every day. Farmville is the Facebook game with most active players in the website now. How many Facebook games are there?


There are over 150 games in the Facebook now. Most popular game was Farmville in the 2011 and 2012 and now company put a new version of Farmville with Farmville 2 name. Developer of Farmville is Zynga. It's a farming simulation and developed from popular games like Farm Town and Happy Farm. First known version of Farmville is Harvest Moon. Player must control various aspects of farm management in the game. She must control planting, harvesting and raising livestock. After discussions and revealed cheats on first installation of game, Zynga released Farmville 2 in June 26, 2012. Now game is playable also in Microsoft's MSN Games, Ipod, Iphone and Ipad as app. There are 50 million monthly active users and 8.5 million daily active users of game now.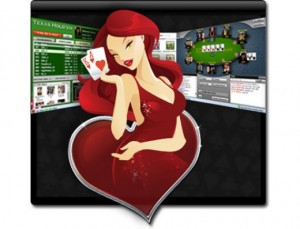 Texas hold 'em Poker is a game classic and it's possible to see variations till the first game related devices. It's one of the oldest games in the Facebook game page and coupons of Facebook Texas Hold'em Poker is now a popular culture icon. Also it's possible to find the game for Google Android and Apple iOS. Zynga is the producer of game like Farmville. It's possible to reach the game from both Facebook and Zynga website. It has many popular rooms like PokerStars and Full Tilt. After Zynga and the World Series of Poker made an agreement, Facebook Texas hold 'em Poker players were able to play poker online with real money. Daily active users of Texas hold 'em Poker was on the second place under the Farmville till the Candy Crush Saga is released but now it's under it with 6.1 million daily active users and 33.9 million monthly active users.


Candy Crush Saga is also very popular Facebook game and it's some different than other classic Facebook games. In Farmville and similar games, player has to control the game frequently and make for works. Candy Crush Saga is not in this style and can be played without making any mission. After Candy Crush Saga is released, it fly high and passed Texas hold 'em Poker in the most played Facebook games' daily active players content with 8.1 million active daily players. It also replaced Diamond Dash with 19.5 million active monthly players. Game is produced by King com. Also according to some surveys, many people are spending more hours in Candy Crush Saga than other online Facebook games.
ChefVille is a restaurant management game of Facebook released by Zynga. Company announced the game in June 2012 and implemented game to Facebook system in August 2012. In two months, game became one of the most popular Facebook games ever and increased its player numbers to 4.8 million daily active users and 45 million monthly active users. Zynga firstly tried restaurant manager style game with Café World but it couldn't reach high player numbers because of gameplay and other problems. Zynga made and agreement with Food Network for game in September 2012.