Names of Jesus are a special religious research since the first eras of Christianity. The ones found in the Bible are the most known names of Jesus. Some of them are about the position of Jesus on the trinity, some of them are about his place, some of them are about his works in earth and there are also some names that used for Jesus in his life. Today only little of them are using regularly to identify Jesus. Also there are names using in canonicals and hymns. How many names of Jesus are there?


Jesus has over 200 names in the Bible. All names used in the different parts of Bible. There are various common names in them like Holy One, Son of God and Lamb of God.
Son of God is one of the most used titles in the Bible for Jesus. In New Testament, Son of God is possible to see for 42 times. Also it's possible to see this title in Luke 1:35, John 1:14 and John 1:49. Son of God means Jesus is "only begotten of the Father".


Emmanuel is another mostly used title for Jesus in Bible. Title's meaning is ""God with us." It's possible to see this title in Isaiah 9:6 and Matthew 1:23. Two of men affirm that God was born in the Bethlehem in Jesus's body and lived among his people.
Savior is an important title of Jesus on his work on earth category. It's possible to see this title on Matthew 1:21 and Luke 2:11. Title means Jesus saved his people by dying and giving them power for fighting with sinner souls. Especially "She will bear a son, and you shall call his name Jesus, for he will save his people from their sins." In Matthew 1:21, The Birth of Jesus Christ part is a very important clause for Christianity.
Judge title of Jesus is on Acts 10:42 and 2 Timothy 4:8. Judge title means Jesus judges the world on the power of God, gives the rewards of eternity.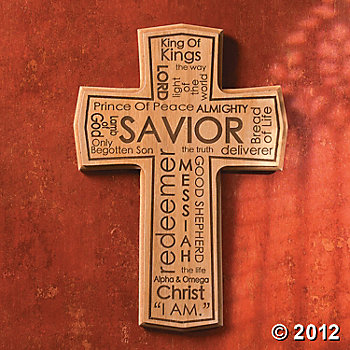 Prince of peace title of Jesus is possible on Isaiah 9:6. Title means Jesus's not for bringing peace to wars on earth, his duty is bringing peace between sinner souls and God. His death was because of reconciling sinners to a holy God.
Head of the Church title of Jesus is reviewing under The Nature of Christ category. Ephesians 1:22, Ephesians 4:15 and Ephesians 5:23 include the title. Ephesians 1:22 say "And he put all things under his feet and gave him as head over all things to the church". Title means that Jesus is not a Pope or king. He's the only supreme ruler of Church.
Chief Cornerstone is also a known title of Jesus. Ephesians 2:20 talk about this title. Title means Jesus is the cornerstone of his Church. He's the cement for all nations and kind of human.
Light of the World is the title goes in John 8:12 as "Again Jesus spoke to them, saying, "I am the light of the world. Whoever follows me will not walk in darkness, but will have the light of life. " Title means Jesus came to a sinner and dark world and he will enlighten the way for people.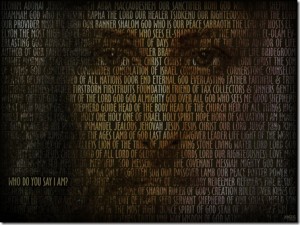 Also there are various titles of Jesus like High Priest in Hebrews 2:17, True Vine in John 15:1 and Mediator in 1 Timothy 2:5.
Also Jesus has a special meaning from Greek. Jesus means Joshua and it means 'God is salvation'. Matthew's Gospel is the best way to understand Jesus name's meaning as it says ""And she (Mary) will bear a son; and you shall call His name Jesus, for it is He who will save His people from their sins."