OS X Mountain Lion is also known as version 10.8. It's OS X's ninth major release. Release date of OS is July 25, 2012. Some features like Notes and Reminders taken from IOS architecture and it surprised users. Some writers called this version as OS X with IOS integration. Program substitutions like iChat to Messages also named as an IOS development. With IMesssage it's now possible to send unlimited messages to other Macs. Also Safari's new version "Safari 6" is possible with OS X Mountain Lion. How many models are officially supported for OS X Mountain Lion?


Today there are 7 models completely supported by OS X Mountain Lion. They are iMac, MacBook, MacBook Pro, MacBook Air, Mac Mini, Mac Pro and Xserve.
Main system requirements reported by Apple are 2 GB of RAM and 8 GB of available hard disk. OS needs at least version v10.6.8 for upgrading.
Apple also released some "must date" list for products support. If you need to run OS X Mountain Lion in iMac for example, you need at least mid2007 or newer versions. It's Mid/Late 2007 or newer for MacBook Pro, Late 2008 Aluminum, or Early 2009 or newer for MacBook, Early 2009 or newer for Mac Mini, Late 2008 or newer for MacBook Air, Early 2008 or newer for Mac Pro and Early 2009 for Xserve.
OS X Mountain Lion also came with some good new features. AirPlay Mirroring is the biggest development came with OS X Mountain Lion. It was a known feature but don't have usage officially for Macs. Some writers found the "must date" list of Apple for AirPlay Mirroring some ultra-limited. Application needs mid-2011 or newer iMac, mid-2011 or newer Mac Mini, mid-2011 or newer MacBook Air and early 2011 or newer MacBook Pro for AirPlay Mirroring.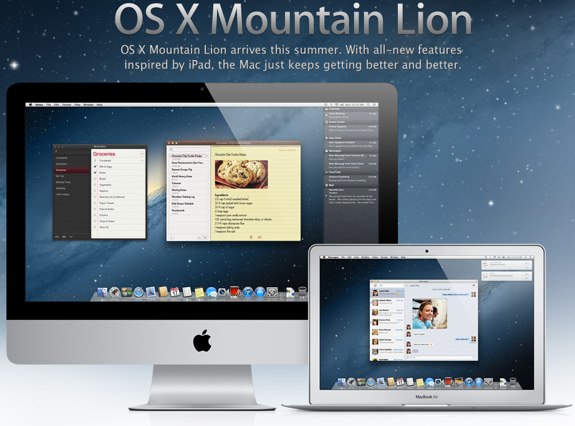 OS X Mountain Lion's other important development is Dictation. Dictation needs some tests before using and internet connection for all work. It needs more detailed user profiles because very hard to use now. But it's a real hope for dictation in MacBooks.
Facebook's full integration is also an important development. There were some works about it but users were not waiting so high integration on this version. There will be also one update for software in late 2012. Also there's a Twitter integration but it is not full integration still.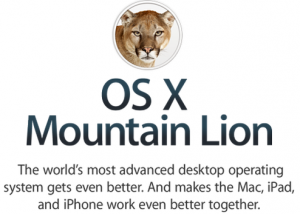 Apple released an anti-malware known as Gatekeeper for this version. Software is using mainly for digital signatures but there are still different unknown features of it.
Power Nap is a kind of updater. It works on Retina Display Mid 2011 or newer MacBook Air and MacBook Pro. Main duty of program is downloading photos, notes and various from iCloud while computer is sleeping.
Apple changed a Mac classic with changing Battery life option in menu bar. Now Menu Bar is not showing how much time battery goes. It's only showing percentage of battery. Some users claim that OS X Mountain Lion is using much energy than its older versions and Apple need to hide it whatever possible. Other claim is that users claiming dead batteries because of problematic battery sensors forced Apple to do it.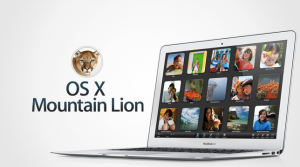 Notification Center is planned as an important new function of OS X Mountain Lion but users firstly tried found it very impractical for Mac. Because both programs and notification center is showing signals for new events and it's a real mixture. But Apple may fix it in a short period for less problematic usage. Also Preview software's improved new interface is very successful and pratic for users.