In 1885, the Football Association in England recognized professionalism and started to create a player profile registration database. In 1800s England Football environment, Footballers were allowed to register for only one club but they were free to start the league in one club and move to another before season finishes. In 1888, FA was forced to change the rules because rich clubs were taking good footballers and they were dominating the league. With the new rules, Clubs had the right not to leave player even the registration period finishes but also they had to pay salaries for registered footballers. Today football market is higher than ever and in 2020, total market value is predicted to be over 20 billion dollars. How many footballers transferred to other club for over 35 Million Euros?


35 Million Euros for a footballer transfer is a psychological border in the football environment nowadays. It can go high or go down with the new transfers but the transfer of Cristiano Ronaldo from Manchester United to Real Madrid changed the rules and limits in 2009. According to net values announced by Real Madrid, total transfer fee of Cristiano Ronaldo is 94 Million Euros. He was 24-year-old when he was transferred to his new club. Agreement was for the next six seasons. Ronaldo was earning £6.38m per year from Manchester United and his new salary is £11m per year.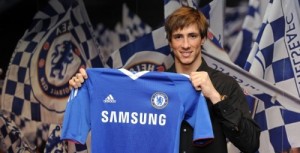 Second biggest transfer over 35 Million Euros in the history is Zinedine Zidane and his transfer from Juventus to Real Madrid. Year was 2001 and footballers were not earning so much money. First rumors started for transfer, no one believed it because €63.5 was a big number even he's the best player of the world. Real Madrid was the team Louis Figo is playing and people believed that transfer will make Real Madrid the best team on the world. Also attacking power of Real Madrid will be like 1960s Real Madrid with Di Stefano and Fernec Puskas. Di Stefano introduced Zidane to press.
Third biggest transfer over 35 Million Euros in the history is Zlatan Ibrahimovic's move to Barcelona from Inter Milan. Rumors of transfer started on 2008 but no one believed that Inter Milan will exchange Ibrahimovic with Samuel Eto'o. After negotiations, clubs made an part-exchange deal. Ibrahimovic's worth was €46 million and Samuel Eto'o rights were €20M. Also Alexander Hleb's one year loan is added to this agreement. Ibrahimovic, Eto'o, Barcelona and Inter Milan accepted the plan but Hleb didn't do it. So Barcelona paid €4.5M more for finishing transfers. Combined fee of agreement was €70.5M.
2009 was the year of biggest transfers for the world and also Real Madrid. It was a dream that Ronaldo and Kaka will play together but there were some problems on Kaka Leite's transfer from Milan. First of all, beside his unbelievable performance in Milan, his age was 27 and it was some late for paying over 50 Million Euros to a footballer so some of the supporter groups didn't want him. But it was 2009 and year of crisis. Milan decreased and decreased the price again. Another club wanted to transfer Kaka was Manchester City with £100m bid and £500,000 weekly wage but Milan didn't accept this offer.
Luís Figo's transfer from Barcelona to Real Madrid took maybe one of the biggest transfer reactions in the football world. Figo fans hated him after transfer. Year was 2000 and fee was €61.5.
"El Nino" Fernando Torres transferred from Liverpool to Chelsea for €58 in 2011 but he's maybe the biggest disappointment for such big transfers over 35 Million Euros.