iPhone 5 is the newest member of Apple's Iphone family. It's now the sixth generation of Iphone series and the fastest iphone ever with hardware like custom-designed ARMv7 on Apple 6 and iOS 6 on it. Apple made the formal introduce of phone in September 12, 2012. Preorders started in September 14, 2012 and over 2 million preorders were taken in 24 hours. Iphone 5 received generally positive reviews but after IOS 6 update, some complaints became common all over the world. Especially, incompatibilities with LTE networks is known as the biggest problem of Iphone 5. How many common user complaints are there about Iphone 5?


Scratches is one of the biggest problems users complained on new Iphone 5. It's true that Apple tries not only producing the fastest device on earth; it also works on design well. It was also a problem on previous Iphone models but users commonly complained about aluminum phone surface. Many users wrote to Apple service center about their scratches problem even after 24 hours of use. People started to upload videos comparing Iphone 4 and 5's strength on scratches. Phil Schiller, Apple senior vice president of worldwide marketing reported the scratches as normal because of aluminum surface of Iphone 5.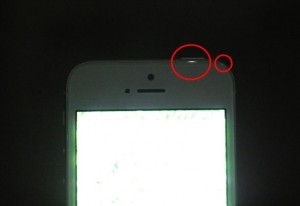 Another common user complaint on Iphone 5 is about lightning dock connector. Apple was using a long version of Iphone charge and data connector and changed it to lighting dock connector on Iphone 5. Many iphone and ipod lovers irked when they heard first about lightning dock connector because all previous charge connectors, audio connectors and other data connectors will be out of date. A new adapter is released by third party companies for converting old iphone charge connector to new one but users complained that many devices are not working on data and other transmission after this extra adapter. Also lighting power adapter is small and easy to lose. Apple is selling new adapter to $19 on its official site and shipping is over 2 weeks.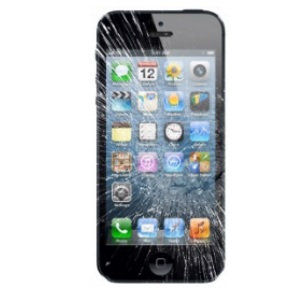 It's true that all companies are working for lightest devices especially on mobile phone world. Iphone 5 is what people waited for years and saw on sci-fi movies with its weight but after two weeks of using this lightest phone, many people complained about it. People feel like using a toy on their hand. They say that they are not feeling like used a mobile phone and it's not a good emotion.
It's hard to find a mobile phone without problems but some problems are avoiding using the mobile phones with haze. Iphone 5's haze broker is screen issues. Maybe most of the other problems are user related and for example you can use the Iphone 5 gently and it won't scratch out but it's hard to say the same for screen issues. Many people uploaded Iphone 5 videos showing weird bubbles on the screen. Also people complaining about screen problems opened a huge thread on Macrumors and they said screen is flickering even they bought in in last 24 hours.
Other common problem on Iphone 5 is leaking lights. Many users on different forums complained about same leaking lights problems. Especially in the darker areas, it's possible to see light is leaking from power and antenna points of Iphone 5. Especially leaking over power button is high and irritating for many users. Some Iphone owners wrote to forums that Apple is offering replacements for the Iphone 5 with light leaks but company is not assure that new Iphone 5 will not leak any light from power or antenna points.