Low-cost airlines or low-cost carriers with other name are flight companies serving low prices according to limitations and other rules. Today, there are hundreds of low-cost airlines in the world. Low-cost airlines mostly live for one or two years but also there are traditional low-cost airlines today especially in America and Europe. Low-cost airlines mostly travel regional or in their own country. But also there are low-cost airlines fly through the continent. Europe fell behind in the second half of 1900s because rules of flights were strict and demand was not enough. But after 2000s, countries created their own low-cost airlines. How many low-cost airlines are there in Europe?


Today, there are 37 main low-cost airlines in the Europe. Turkey has 7, United Kingdom has 4 and Spain has 3 low-cost airlines operating still today.
One of the most popular low-cost airlines from Europe is Blu-express. Its main office is in Fiumicino, Italy. Blu-Express flies domestic and international. Main company running Blu-Express is Blue Panorama Airlines. Today they have Boeing 737-300 and Boeing 737-400 planes in their fleet.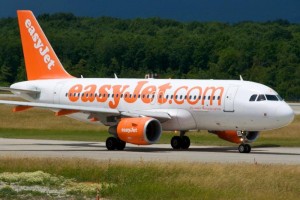 Wizz Air is the low-cost airlines company of Hungary. It's also popular in Europe. Head office of company is in Budapest Liszt Ferenc International Airport. Wizz Air nearly flies all the Europe from Belgium to Turkey. Today they have 36 Airbus A320-232 planes in their fleet. Some of planes are working only for Wizz Air Ukraine and Wizz Air Serbia.
EasyJet is one of the biggest low-cost airlines of Europe with 42.4 million passengers in 2010 and 54,509,271 in 2011. They are also flying over 500 routes. Over 100 of them are on Europe. Head office of company is in London Luton Airport. Company faced some problems and critics in last years because of carrying and passenger problems, flight problems and cancellations. Today airlines have 191 planes on its fleet. 146 of them are Airbus A319-100 and 45 of them are Airbus A320-200. They have also a marketing campaign named EasyJet Hotels and EasyJet Holidays.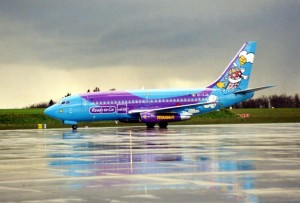 Ryanair Ltd is the most popular low-cost airlines company in Europe. They are Ireland originated. Their prices are sometimes naming them as ultra-low-cost airline. Their headquarters are in Dublin Airport. First Ryanair activities started on 1985. But their process to be a low-cost airlines start on 1997. Also 2004 is a milestone for company because they used 2004 enlargement of the European Union perfectly. Ryanair also have unique advertising strategy. They create controversial advertisements and campaigns so they become news and gain popularity for free every day. Ryanair today has 294 of Boeing 737-800.
Vueling Airlines is the oldest popular low-cost airlines today in Spain. They are operating since 2004. After some economic problems, they started to fly again in 2009. Company's main office is in El Prat de Llobregat close to Barcelona. They carried over 11 million passengers in 2011. Vueling Airlines has 3 of Airbus A319-100 and 56 of Airbus A320-200.
Turkey has 7 low-cost airlines. Some of them are working domestic and there are also international ones. Corendon Airlines is Dutch based low-cost airlines company operating in Antalya. Also Onur Air, Pegasus Airlines, SunExpress, AtlasJet and AnadoluJet are flying from Turkey.


Main differences between standard flights and low-cost flights are various from company to company. Some companies use small and fuel efficiency planes for flights. Also there are some low-cost carriers mostly sell beverages and meals in plane. Also some low-cost carriers use hidden charge system. It's possible to see lowest prices in their website but when it's time to buy you notice that choosing seat or a specific date needs extra charge.