Windows 8 phone is the newest member of Windows Phone series. There's no definite release time but it's expected in late October 2012. Huawei, HTC, Nokia and Samsung will launch their Windows 8 devices. Qualcomm chips will be on all devices and they will use "System on Chips" technology. Windows 7 phones will not be able to update to this new system. Also Windows 8 phone programs will not work on Windows 7 phone. But Microsoft will release a Windows Phone 7.8 update and this update will include some important features of Windows 8 phone for Windows 7 phones. How many new features of Windows 8 phone are there?


One of the most important features that will come with Windows 8 phone is core support. New release will support up to 64 cores and this support means companies will reveal their 8 and more core processors especially for mobile phones.
Resolution of Windows 8 phones will be 1280×720 or 1280×768. It's not the best resolution for mobile devices today and Android and IOS supports more but it's a revolution for Windows phone itself.
At last, Windows Phone 8 will support microSD cards. It was a big problem that Windows 7 phones users were complaining about OS' microSD support always.
Windows Phone 8 will come with Internet Explorer 10. But it's possible to say that most of users don't like Internet Explorer and they will use a different internet browser. There's no detailed knowledge about Internet Explorer 10 mobile edition but there's no hope also. Only knowledge about new app is that it will compress pages %30 by a proxy agent but it's not confirmed still.


NFC support is possible on Windows Phone 8. But it's possible to say that NFC system is not on the way that producers expected. There are still problems on last user's experiment. Windows tried NFC update in ZTE Orbit first with Tango update but it was a partial update.
Microsoft accepted existence of other companies and operating systems at last. Windows Phone 8 offers native code support. It means that users may port their Android and Ios apps directly to Windows 8. It will use C and C++ technology.
Windows Phone 8 will use offline map system. It's the first official offline map system on mobile phone. Tech will use Navteq maps. Also turn-by-turn directions will be available.
Microsoft worked hard for hacking and Windows Phone 8 offers Secure Boot. It also includes Native 128-bit Bitlocker encryption but there are rumors that system may be hackable.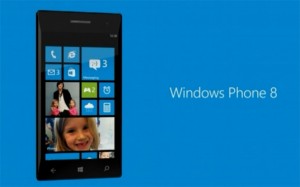 Windows Phone 8 also starts to use some Android and Ios features like firmware over the air and in-app purchaces. But which platform phones will use is still not accurate.
There's also lots of not confirmed features of Windows Phone 8. Most surprising one is Zune desktop integration. There will be a new sync app but it's name is still not definite. Microsoft didn't confirm this claim.
Microsoft partially confirmed developed Skydrive integration. There will be some new features and standards on integration. For example users will sync their music collections but there will a control unit on it.
Windows Phone 8 is offering app to app integration. It's not confirmed officially but it's a very important topic so there are lots of rumors about it still.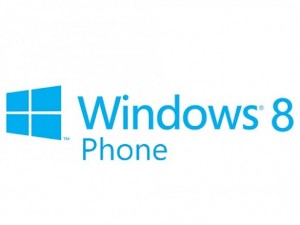 Windows Phone 8 will connect to carrier's hotspots automatically. But there will be some limitations on this connection and some security updates will come for hotspot points.
Samsung ATIV S, Nokia Lumia 920, Nokia Lumia 820, HTC Windows Phone 8X and HTC Windows Phone 8S will be the first phones use Windows Phone 8.