Les Miserables is one of the most popular historical novels in the popular culture. It's written by Victor Hugo and published first in 1862. Soon after published, it's accepted as one of the greatest novels of the history. Story starts in 1815, follows 1832 June Rebellion and focuses on many characters especially Jean Valjean. Novel is offering a detailed criticism over history of France while grace and love are on the front. In the 20th century, it adapted to stage, TV and cinema for many times and became a popular culture icon. How many Les Miserables movies are there?


First adaptation of novel is also one of the first movies recorded. Lumière brothers adapted the Les Miserables to cinema with "et les principaux personnages des miserable" name in 1897. Then in the first years of 1900s, Alice Guy Blaché, J. Stuart Blackton, Edwin S. Porter and Albert Capellani adapted the novel to cinema with different names.
After many small adaptations, Hollywood adapted the novel to cinema in 1935 with "Les Misérables" name and big budget. Stars of movie were Fredric March and Charles Laughton. It became the latest production of 20th Century Pictures and then company is sold to Fox Film Corporation. It's nominated in Oscars for two categories as Academy Award for Film Editing and Academy Award for Best Picture. It was also the first Les Miserables movie made so many change in the script of original novel.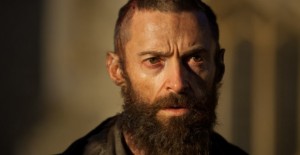 After first film's success, works for a new "Les Misérables " movie is continued for nearly 20 years. Director and stars of movie changed for many times. At last, movie is released in 1958. Director was Jean-Paul Le Chanois and star was Jean Gabin. It's still one of the faithful and complete adaptations of novel. Movie made only little changes on the original story.
In 1982, Director Robert Hossein made most faithful adaption of the novel. There were only little changes on the first and last chapters of novel. Movie couldn't gain commercial or critical success but became one of the Les Miserables adaptations putting into important novel adaptations.
In 1995, Director Claude Lelouch and legendary actor Jean-Paul Belmondo decided to create a Les Misérables movie with a parallel story. Story was very parallel to Victor Hugo's original novel but taking place in 20th century and it was about Henri Fortin who is very poor and illiterate. Movie gained critical interest but couldn't take the same for box office.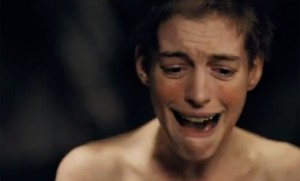 "Les Misérables" film adaptation in 1998 was the biggest production for novel ever. Movie is directed by Bille August and stars were Liam Neeson, Uma Thurman, Claire Danes and Geoffrey Rush. Movie gained critical success. %76 of Rotten Tomatoes users labeled the movie as "fresh." Movie couldn't gain big box office success because it released with important movies like City of Angels, The Big Hit and He Got Game.
Last adaptation of Les Miserables is produced in 2012. Production Company was Working Title Films and Distribution Company is Universal Pictures. Movie became top news with her big cast with stars like Anne Hathaway, Hugh Jackman, Amanda Seyfried, Russell Crowe, Helena Bonham Carter and Sacha Baron Cohen. Premiere of movie is made in London. First viewer praised the performance of Anne Hathaway and Hugh Jackman.
Soundtrack album of this musical drama film is released by Universal Republic. It's including 49 songs from the movie. Movie's promotion is mostly made by songs used by characters. Especially Anne Hathaway sang "I dreamed a dream" from movie in a night show and it became one of the trends in the Twitter.