Consoles are nothing without accessories, gamepads, controllers and additional parts. Wii is a revolutionary new console using movement as controller. Wii controller and nunchuk are sending movement to console and it's possible to use movement in game in realtime. Nintendo released accessories first for Wii and then some technology companies followed it. Some accessories are released for joy but some accessories like battery charges are real requirements. Also some revolutionary new Wii accessories are released like wireless nunchuk. Nintendo also made revolutionary new accessories like Wii Motion Plus. How many popular Wii accessories are there?


Wii Motion Plus is the most popular Wii accessories today. It's true that today games really use Wii Motion Plus is rare. But games using it are really best ones. Nintendo firstly released Motion Plus accessories as an additional tool but then added them into new controllers. Motion Plus is adding more realistic movement catch to Wii. Also it's fixing the movement catching problem in some deep fitness games. One of the games using Motion Plus as a revolutionary way is Red Steel 2. It's now possible to swing the sword wherever you want for killing enemies.
When gamers firstly heard Wii Fit for Wii, then taught that a new identical fitness game is coming with only capable with controller usage but Nintento released Wii Fit with a revolutionary new fitness equipment called "Wii Balance Board." Balance Board is the exact accessories what fitness gamers waited for years. It's creating a quiet realistic way of making yoga, fitness, snowboard, skateboard and similar games. Also it accelerated new fitness game and sold with millions of fitness games on Wii.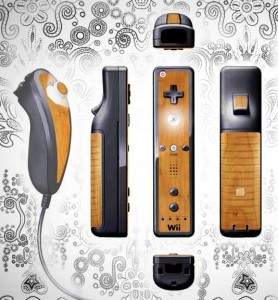 Charging is a real problem on Wii because movement needs more and more energy and alkaline batteries are not enough. Nintendo didn't release a perfect charge station for Wii and it created an empty business area for other companies. Today it's possible to see hundreds of different charging stations for Wii but Nyko Charge Station IC is the most popular one under this category. Nyko Charge Station IC's most important feature is its inductive charging way so it's possible to charge remotes within silicon sleeve. Gamers don't have to remove Motion Plus or other accessories to charge the battery. Nyko Charge Station IC also has a very elegant design that can be used in living room.
After Nyko released popular charging station for Wii, gamers requested wireless nunchuk. It's only one wireless nunchuk in the market and has no copy or cheap version. Cord between nunchuk and controller is not totally blocking gaming style but playing with a wireless nunchuk is really strange and new.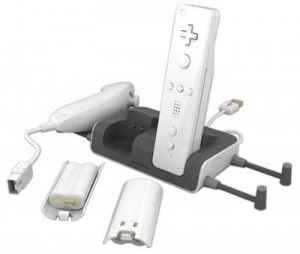 Wii is not a device designed for perfect internet surf. But it's true that sometimes using home channel is a requirement and writing something with controller is very hard. Wii is suitable for all wireless keyboards but only a few of them supports gaming. Logitech Cordless Keyboard is one of them and it's possible to play games like Animal Crossing: City Folk with it.
Boxing gloves are also popular accessories for Wii. There are hundreds of different boxing glove brands for Wii but CTA DIGITAL's box gloves are worldwide popular. They offer a special unit for stop hand sweating. Also it's possible to carry nunchuk in glove. Especially games like Punch Out are best with Wii boxing gloves. Choosing the right gloves are important because some gloves are not allowing to use nunchuk easily or forcing sweat. Also some of them are heavier than standard so using them for long hours is not possible ever.