Football is the most popular sport branch in the world. When it's world cup final or European Cup final, it means over a billion people are watching it. Till the first years of 1900s, there was rumors and events about football scandals, match fixing, doping and more but teams were hiding them. Today media and number of football fans are billions so it's hard to hide something in this big world. There are many scandals in the football history but we are learning some older stories new. How many big scandals are there in the football history?


It's true that many scandals hit the football world. But Calciopoli Scandal was the one, hit one of the biggest football areas in the world, Italy, and showed results in world cup. Juventus was the champions of 2005 and 2006 Serie A. But then football fans saw that Juventus workers also worked for referee influencing and more. Juventus went to Serie B and two cups are taken back from them. Juventus lost its big power after scandal and waited for 5 years till the new championship.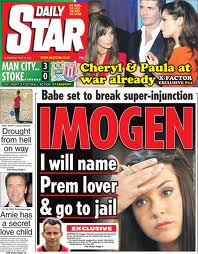 After scandal in Italy, many countries and football associations take more precautions against match or referee fixing. But it was not enough because a similar scandal get out in the Germany. Everyone was shocked what German referee Robert Hoyze did in Hamburg – Paderborn, Germany Cup match. Referee gave two disputed penalties to Paderborn and sent off a Hamburg player. German referee Robert Hoyzer confessed that many players and referees are in the same scandal.
British people are founders of modern football and also many people believe that they are founders of match fixing. First big football scandal in the history was known as "Good Friday of 1915" Two of the biggest clubs of England, Liverpool and Manchester United involved in the match fixing scandal and Chelsea relegated after match between them. FA made an investigation and found some United and Liverpool players guilty. Chelsea stayed on the division and some players are banned from league.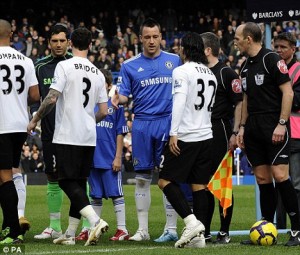 Brazil is the most successful team in the football history and many people believe that all Brazilians born as footballer. After referee fixing scandals in Europe, some magazines wrote that a similar scandal will bomb in Brazil. So in 2005, it's revealed by magazines that, some referees like Referee Edilson Pereira de Carvalho bribed by some businessman for betting sites. Brazil Football Federation banned many referees after this scandal.
It was not only match fixing or referee bribing scandals in the football history, also some footballers couldn't stop themselves to be with their teammates wives. Most popular scandal is between Wayne Bridge, John Terry and Bridge's wife Vanessa Perroncel. Bridge and Terry were good friends before scandal and everything revealed when Bridge refused to shake Terry's hand before a match. After criticism, Fabio Capello took off Terry's captaincy of England National team before world cup.
It was the age that magazines are revealing Premier League footballers' affair scandals one by one. It was Ryan Giggs the new target. Giggs was married and has a child but then magazines revealed he has affair with Big Brother star Imogen Thomas. Magazine revealed this one day before Manchester United's Champions League Final match against Barcelona and this created another controversial topic.
Also drug and doping scandals have a big effect on football world. It was a big surprise when the successful footballer Kolo Toure accused for drugs. Arsene Wenger supported Toure and said they were diet pills only. Toure banned for 6 months from FA and then came back.