Hollywood is working planned now and it's possible to see some works that will be released in 2015. It's true that there's no rival of Hollywood but there are various production companies in site now. Also worldwide cinema web is offering more and more profit for such companies, actors, actresses, producers, directors and more. Also independent cinema is producing lots of good movies so it's started to create a challenge with Hollywood now. In 2013, audiences will see hit movies with stars on works of important writers and directors. How many hit movies will be screened in 2013?


"Iron Man 3" will be one of the biggest hits of 2013. Again Robert Downey Jr., Gwyneth Paltrow, Guy Pearce and Don Cheadle will be starring in this sequel. Tony Stark will search the enemy that destroyed Stark's love and family life. After a search, he will find his biggest enemy behind this work: The Mandarin. Official release date of Iron Man 3 is 3 May 2013.
"Thor: The Dark World" will be a sequel of Thor series. Again Chris Hemsworth will be seen on this movie. Also there's surprise of new sequel with Natalie Portman and Anthony Hopkins. According to rumors inside the set, Anthony Hopkins will be Odin and Natalie Portman will be Jane Foster. Official release date of movie is 8 November 2013.

"Jack the Giant Slayer" will be the new work of The Usual Suspects , X-men and House M.D's director and writer Bryan Singer. It's a a modern day fairy tale in the giants' kingdom. Nicholas Hoult and Ewan McGregor will be starring in the movie. According to rumors, Ian McShane will also take the role of King Brahmwell. Official release date of movie is announced as 1 March 2013.
"Elysium" is a futuristic action and drama with Matt Damon and Jodie Foster. Story will set in 2159. Jodie Foster will return with an assertive movie after some works on the last years. After first photos are released from movie set, Matt Damon's futuristic cyborg style hit the social media. Release date of movie is announced as 9 August 2013.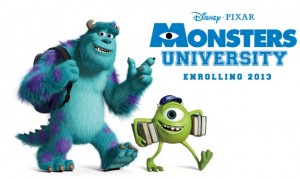 "G.I. Joe: Retaliation" is a G.I. Joe movies after a long time on series. It's true that older members of series couldn't take positive reviews so in this new sequel; it will be possible to see Bruce Willis and Channing Tatum together. Also TV star Adrianne Palicki will take a role. First trailers of movie couldn't gain enough interest but producers are very assertive about new movie. Release date of "G.I. Joe: Retaliation" is 29 March 2013.
"Maleficent" is the new movie of Angelina Jolie. It's classic "Sleeping Beauty" story but at this movie, audiences will watch it from evil Maleficent's perspective. Young stars Elle Fanning and Juno Temple will role with Angelina Jolie in this film. Movie will be available in USA Theatres in 14 March 2013.
"Monsters University" is the second movie from Monsters series after Monsters, Inc. After first movie gained big success on gross and reviews, Pixar worked hard for second movie. On this sequel, audiences will go to Sulley and Mike's University of Fear days. Steve Buscemi, John Goodman and Billy Crystal will give the voices of heroes. Movie will also be released in Dolby Surround 7.1 and it will be the first animation with such configuration.


"Despicable Me 2" is also second movie from Despicable Me series. After first movie's success, Directors Chris Renaud and Pierre Coffin worked with popular names like Al Pacino, Steve Carell, Russell Brand and Kristen Wiig for voice.