Manchester United Football Club is one of the most successful football clubs in history. They play their games on Old Trafford. Club had founded with the name "Newton Heath LYR Football Club" in 1878. Then In 1902, they changed their name to Manchester United. Team faced the 1958 Munich air disaster and 8 players died. Team dressed the wounds and won England's first European Cup in 1968. Today Manchester United's current manager is Sir Alex Ferguson and he earned 24 major honors since 1986. How many European Cup and Champions League cup Manchester United won?


Manchester United has won 1 European Cup and 2 Champions League cup in their history. Their first and only European Cup championship was in 1968 European Cup. Coach of team was Matt Busby and squad had famous names like George Best, Bobby Charlton and Brian Kidd. It was also an important date because 1958 Munich air disaster and team lost its 8 important players; they were working hard to recover. Manchester United started first round with 4-0 win over Hibernians. Match finished 0–0 on away game.
First Leg match was against Sarajevo team. First match in Sarajevo finished 0-0 and in Old Trafford Manchester beat Sarajevo 2–1.
In quarter-finals, opponent was Górnik Zabrze team of Poland. United beat Zabrze 2–1 in Old Trafford and went to Semi-finals against they lost match 1-0.
Opponent on Semi-finals was Real Madrid. George Best scored one and Manchester beat Real Madrid 1-0 on Old Trafford. On away match, Real Madrid closed first half 3-0 but Manchester came back and match finished 3-3.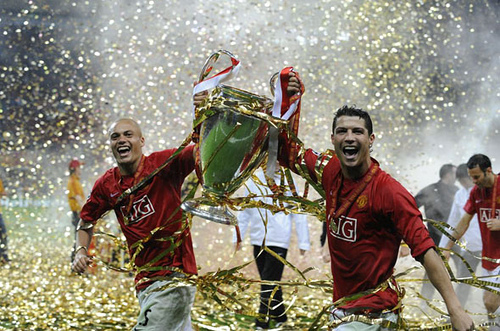 Opponent on 1968 European Cup Final was Benfica with stars like Eusébio, José Henrique and António Simões. Bobby Charlton scored on 53′ and Graça answered on 75′ so match went to extra time. Manchester found three goals in five minutes and became champion.
Manchester United's first Champions League Championship was in 1999. Team started to competition from second qualifying round and beat ŁKS Łódź 2-0. Team located on Group D with Bayern Munich, Barcelona and Brøndby. United finished the group on second stage with 2 win and 4 draw for 10 points. They beat Inter in Quarter-finals and Juventus in Semi-Finals. The 1999 UEFA Champions League Final was held between Manchester United and Bayern Munich in Camp Nou. Munich team was one of the most powerful teams in history with stars like Oliver Kahn, Markus Babbel, Lothar Matthäus, Stefan Effenberg, Mario Basler, Carsten Jancker and Ottmar Hitzfeld as manager. Basler scored in 6' and Bayern Munich was the definite leader of whole match with shoots bounce off the goal post. Fourth official referee showed 3 minutes and some Munich fans started to celebrations. But it was a football miracle that Sheringham scored on 90+1′ and Solskjær scored on 90+3′. It was the first Champions League Championship of team.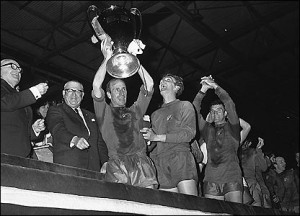 Manchester United won their second Champions League Championship on 2008. United started league on Group F against Roma, Sporting CP and Dynamo Kyiv. They finished group stage with 5 win and 1 draw for 16 points. They beat Lyon in First knockout round, Roma in Quarter Finals and Barcelona in Semi-Finals. Opponent in final was Chelsea. Cristiano Ronaldo scored on 26′ and Lampard answered on 45′. Match went to penalties. Ronaldo missed penalty for Manchester United and Terry missed last penalty of 5 first penalties. After Giggs scored 7th penalty, Nicolas Anelka missed 7th penalty of Chelsea. It was the second Champions League Championship of Manchester United. Cristiano Ronaldo became top scorer with 8 goals in 11 matches.