Dead Space is EA's popular third person shooter. First game of series is released in 2008 and game companies classified one into "Horror- Science Fiction" Studio released the game was EA Redwood Shores which is then changed its name to Visceral Games. Game is released for Xbox 360, PS3 and Windows OS. Hero of game is Isaac Clarke who is an engineer in a space station. He fights against "Necromorphs" who are known as monsters created by an alien virus. How many Dead Space games are there in the series?


There are three games in Dead Space series. First game "Dead Space" is released in 2008. Hero's name "Isaac Clarke" is a combination of Science Fiction writers Arthur C. Clarke and Isaac Asimov. Main difference that takes ahead the first Dead Space game from other popular games in category is its nontraditional view system. Game is not using traditional heads-up display and player need to use Isaac's Resource Integration Gear which creates holographic visions.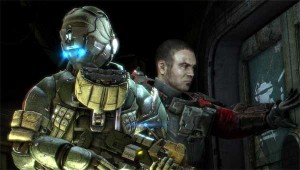 Also there's a systematic combat style of game known as "strategic dismemberment" This system of game is allowing Necromorphs to move more intelligent. Most of the weapons used in game are conversions of mining tools like plasma cutter. Game received positive critical reception and most of the game reviewers gave over 90 points of 100. Also it's sold over 2 million copies all over the world.
Dead Space 2 is released by Visceral Games and publishing is made by EA. Game is released for Windows, Xbox and PS3. Story is set three years later then first game and protagonist Isaac Clarke fights against a new attack of Necromorphs. Besides new maps and characters, Visceral Games added multiplayer mode to this sequel.
Company didn't change main play style of game and again "Resource Integration Gear (RIG) suit" is the way of fighting against monsters. Also new skills like moving objects telekinetically are added to hero. Also game's multiplayer mode is praised by multiplayer mode lovers. EA released some downloadable packs for game and they were mostly including weapons and suits. Dead Space 2 gained critical success. But some of the Dead Space fans found the game very similar to Resident Evil. Most of the game reviewers and game magazines gave over 9 points of 10 to game.
Dead Space 3 is released on Feb 5 of 2013. Game is produced by Visceral Games and firstly announced in E3 2012. Game is created a sequel to Dead Space 2. Protagonist of game is "Isaac Clarke" again and main place the story set is Tau Volantis which is a frozen planet. John Carver is helping Isaac Clarke on this new game and their mission is finishing the Necromorph threat.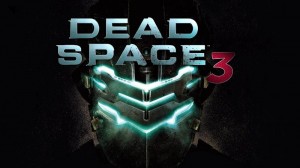 Visceral Games made some important changes on the atmosphere of game. Main difference is morale situation of protagonists. It's now changing according to game's playing style and sometimes they feel terrible. Company also added human enemies to this new game which is named as "Unitologist soldiers"
Company added "Co-operative gameplay" to Dead Space 3. According to company, when this new mode is opened, game will come with more details which will make the Co-Op gaming pleasurable. When a player found some items in game, other player will not see them so it will create a different game story.
The Limited Edition of game is coming with new features and suits. According to sources from EA, company will not release the game from Steam. According to first reviews, Dead Space 3 is one of the most successful horror games.