Starbucks is one of the most popular coffee chains in the world. They founded in Seattle, Washington. Today company is serving in 59 countries with 19,763 stores. 12,848 of them are in the United States. Main products selling in Starbucks are drip brewed coffee, coffee beans, cold drinks, sweet pastries and similar. Also buying special mugs of Starbucks in the stores is possible. Some stores sell books, music CDs and movie DVDs but it's not worldwide now. Also some packaged products of Starbucks are possible on other shops. Starbuck coffee is a real popular culture icon today. How many coffees are there in the Starbucks menu?


Roast coffee family of Starbucks has three members as Blonde Roast, Medium Roast and Dark Roast. Blonde Roast is one of the latest additions to Starbucks coffee family and popular with its mellow taste. There are 10 new tastes on Blonde Roast family. Medium Roast Coffees has a very unique taste. Coffee fans describe taste of medium roast coffee as not too strong but not too light. Dark roast coffee is full bodied and bold. It's a good coffee for awake from sleepy mornings.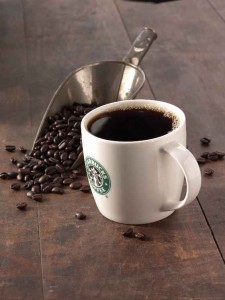 There are 7 products on Starbucks' flavored coffee section. They are Caramel, Iced Caramel, Mocha, Pumpkin Spice Flavored Coffee, Refreshers™ Cool Lime, Refreshers™ Very Berry Hibiscus and Starbucks® Vanilla Naturally Flavored Coffee. Mocha flavored coffee is one of the most popular products in this category. Starbucks has a special lighter roast for this family.
Seasonal Favorites is Starbucks' special seasonal coffee category. These coffees are available in a short period. There are 9 products on this category as Guatemala Casi Cielo, Holiday Blend, Starbucks Tribute Blend, Starbucks Anniversary Blend, Starbucks Christmas Blend, Starbucks, Christmas Blend Espresso Roast, Starbucks Decaf Christmas Blend, Starbucks Thanksgiving Blend and Three Region Blend. Especially Starbucks Thanksgiving Blend is a classic for Thanksgiving Day. It's a perfect match with pumpkin pie and with spicy taste.
Starbucks Reserve Coffee is a special product category for chain. Starbucks experts search for the best coffee for all year and when they find the good coffee, they blend it. Jamaica Blue Mountain is one of the most popular places for this special blend. Reserve coffee products come to stores for a limited number and time. Starbucks released a few reserve coffee products till today. Some of them are 100% Oahu Coffee, Brazil Peaberry Yellow Bourbon, Colombia Supremo Valley of Gold, Malawi Lake of Stars, Organic Galápagos San Cristóbal and Jamaica Blue Mountain. Especially Organic Galápagos San Cristóbal is a unique organic taste. It carries island's volcanic soil and subtropical climate's taste to cup.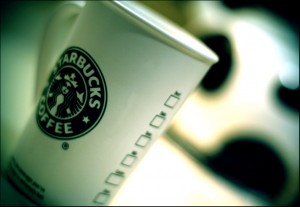 Starbucks became popular with its effort to give the local and organic taste to customer in every country. But high calories of coffees are creating some problems. Today there are some nutrition controversies about company's product like Cinnamon Dolce Latte. Main reason of discussion is high calorie in Starbucks products while similar products of other coffee chains offer fewer calories.
Also Starbucks fans request lower values in fat and carb. Today a Peppermint White Chocolate Mocha has 460 calories. Also carb level of drink is 75 g. Company is working hard to reduce the values without changing the original taste. In 1990s, company released some light products but they couldn't gain success on coffee fans. Today Starbucks' main strategy is creating tastes with more natural and untouched products. Also tastes from untouched areas are another strategy of company. Methods like Green Coffee Extract is processing on extracting coffee before blending so taste and natural taste of coffee will be on cups.