Astronauts are the hope of humanity for discovering universe. They are taking a deep and long education program for being a member of spacecraft. Ten years ago it was only name of professional space travelers, but today it's possible to see Should I Text My Ex Girlfriend Before I Ring ng>space travellers from scientists to politicians and they are also calling as astronaut or cosmonaut in some way. Some science groups are calling them as commercial astronauts. After first human Soviet Yuri Gagarin sent to space on April 12, 1961, thousands of astronauts went to space. There are lots of ranks about astronauts like Pilot, Commander, Science Pilot and Mission Specialist. Astronaut's mission mostly lasts on small periods but there are some astronauts that their duties lasted over a long period. How many astronauts stayed on space over 500 days?


There are 10 astronauts totally stayed on space over 500 days. The record is on Sergei Konstantinovich Krikalev. He made six space flights and stayed 803.4 days in space totally. He's also known as the "last citizen of USSR" because his last mission was from 1991 to March 1992 and it was the period named "dissolution of the Soviet Union". He started to go space with Soyuz TM-7 in 1988 and made his last flight on 2005 with ISS Expedition 11. He's now working as an instructor and mentor in Russia's space works.
Second most stayed on space astronaut is Sergei Avdeyev. He stayed on space for 747.6 days in 3 flights. He took two years cosmonaut training from 1987 to 1989. His first flight to space was from 1992 to 1993 for 188 days with Soyuz TM-15. Then he stayed on space for 179 days with Soyuz TM-22. His longest journey to space was with Soyuz TM-28 & Soyuz TM-29 from 1998 to 1999. It was totally 379 days.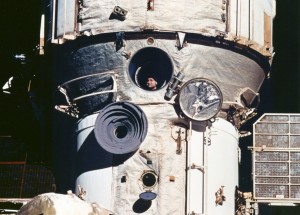 Valeri Polyakov is on the third rank of the longest stays on space list. He has the record for staying on space longest in one shuttle. He stayed on Mir space station for 437 days. He flight totally for two times. First one was with Soyuz TM-6 / Soyuz TM-7 from 1988 to 1989. It was totally 240 days. Then from 1994 to 1995, he stayed on Soyuz TM-18 / Soyuz TM-20 for 437 days. Polyakov is now working as "cosmonaut-investigator".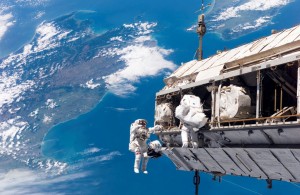 Anatoly Yakovlevich Solovyev is on the 4th rank. He made 16 spacewalks and it's the record now. Solovyev made 5 flights totally and totally stayed 651 days in space. He won titles like Hero of the Soviet Union, Order of Lenin and Hero of the People's Republic of Bulgaria. He's also known one of the best commanders in a space flight.
Aleksandr Kaleri is on the 5th rank. He made totally 4 flights and stayed 609.9 days totally in space. He's one of the veteran cosmonauts in Russia now. He mostly worked for Mir space station. He has the titles like Hero of the Russian Federation, NASA Space Flight Medal and Order of Friendship.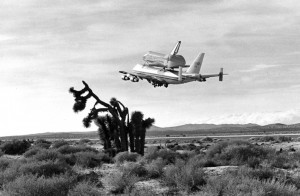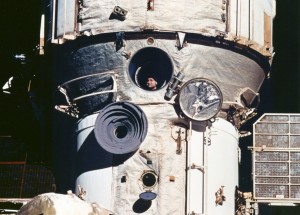 Gennady Padalka is on the 6th rank. He made 4 flights and stayed on space totally for 585 days. After worked as a senior pilot in Russian Air Force he selected by Gagarin Cosmonaut Training Center in 1989. He worked on Mir Mission, ISS Missions and Expedition 9. He also made spacewalks. He made a 5 hours and 54 minutes spacewalk and it was one of the longest spacewalks in history.
Also astronauts like Viktor Mikhailovich Afanasyev, Yury Usachov, Musa Manarov and Yuri Malenchenko stayed on space over 500 days. All these astronauts made big support on today's high space technology.