Cadillac is one of the most popular car brands today. It's operating by General Motors. Today it's possible to find Cadillac in 37 countries but main market share is North America. Also Cadillac market grows in China. It's also one of the oldest car brands in history and coming after Buick. After General Motors purchased the Cadillac Company in 1909, it started mass production soon. Advertisement of Cadillac was based on title that Cadillac is "America's premier luxury car". Cadillac brought some technological developments to car world like full electrical systems, steel roof and the clashless manual transmission. Cadillac's V8 engine became industry standard then. Today, it's possible to find Cadillac models in the market. How many Cadillac 2012 models are there?


Cadillac has 12 of 2012 model cars in the market. They are The 2012 Cadillac EXT, The 2012 CTS Coupe, The 2012 CTS-V Coupe, 2012 CTS Sport Sedan, 2012 CTS-V Sedan, 2012 Cadillac CTS Sport Wagon, 212 CTS-V Wagon, 2012 SRX Crossover, 2012 Escalade, 2012 Escalade Hybrid, 2012 Escalade ESV and 2012 Escalade EXT. Also company released 2013 ATS Sedan and 2013 XTS Sedan.
2012 Cadillac Escalade became one of the most selling Cadillac 2012 models. Maybe Escalade 2012 didn't make a revolution in the luxury SUV category but it made a great impact with exterior and interior design and giving comfort for 8 passengers. Especially luxurious interior details like leather front seats, 5.1 surround Bose sound system, leather- and wood-trimmed steering. Heated steering wheel is also a futuristic feature of Escalade. Also V8 Engine Power, Control Center and Side Blind Zone Alert are important features of car.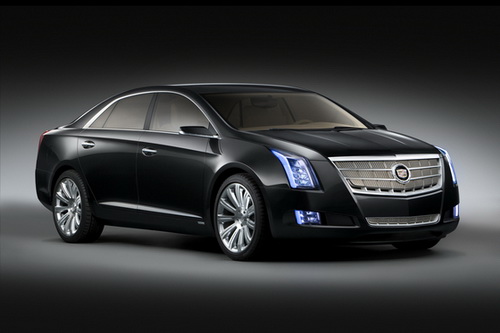 The 2012 CTS Coupe is also a very high attractive model of Cadillac 2012. The 2012 CTS Coupe firstly became top news with auto-touch door handles. Also it's possible to find great interior and exterior design with high performance in this sport sedan. Ambient lightning is a good feature for such a luxury car. Also the 2012 CTS Coupe adapts technological developments best. Gas station locater is a great feature for 2012 CTS Couple. CTS detect fuel level and when it's low, system starts to notify. The 2012 CTS Coupe also use supersonic system in the rear parking assist.
2012 Cadillac CTS-V Sedan has 556 horsepower. Company released this car with staggering information that 2012 Cadillac CTS-V Sedan reaches 0–60 in 3.9 seconds. Supercharged V8 engine helps car to reach this speed. Also interior features like USB port, Full iPod13 and Bluetooth® 3 integration and more is making car a good catch of new technology.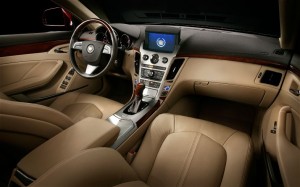 2012 Escalade Hybrid Suv is one of the most talked Suvs of year. It has reduced CO₂ emissions and improved Mileage while all features of Escalade Suv are still possible. 2012 Escalade Hybrid Suv is a milestone in hybrid cars with its economy and power balance. It reaches this balance with automatic power mod change. Especially in traffic or trailing a hill, car chooses best for driver. Also interior and exterior luxury design is adding more to car. LED headlamps of 2012 Escalade Hybrid Suv are the first ever used in car.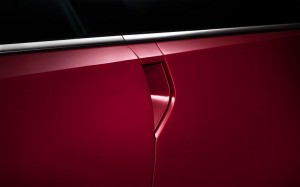 Cadillac also announced to 2013 model cars now. They are 2013 ATS Sedan and 2013 XTS Sedan. Also two concepts as Cadillac Converj and Cadillac Ciel is possible to see. The Cadillac ELR or Cadillac Converj with its known name is the first hybrid sports car of Cadillac. System of car is very similar to Chevrolet Volt. Cadillac Ciel is another concept car of Cadillac. It's revealed first in Pebble Beach Concours d'Elegance car fair.