Blade is a fictional Marvel Comics character and it's a popular movie series. Star of series is Wesley Snipes. New Line Cinema made the distribution of all movies in series. Series gained big box office success worldwide with $415,098,928. Especially second movie of series entered into action classics. It's hard to say same for the critical success. While Blade 2 took 59% from Rotten Tomatoes, other movies in series took averagely %35. Also soundtrack of series became worldwide popular. Especially soundtrack of first movie is awarded to US: Gold. How many Blade movies are there?


There are three Blade movies in the series. Fist Blade movie is released in 1998 with "Blade" name. Wesley Snipes starred as Blade and Stephen Norrington directed the movie. Movie couldn't gain critical success but gained a big commercial success with $70 million in USA and $131.2 million worldwide. Popular movie critics Roger Ebert wrote "Blade … is a movie that relishes high visual style. It uses the extreme camera angles, the bizarre costumes and sets, the exaggerated shadows, the confident cutting between long shots and extreme closeups. It slams ahead in pure visceral imagery" about film. Movie faced lawsuit after production by Marv Wolfman, The creator of original Blade character. It was $50 Million against NewLine but became unsuccessful.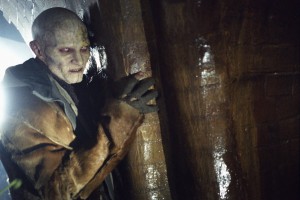 Blade II is released in 2002 after success of first movie. Story was a sequel to first Blade movie. Guillermo del Toro was the director and Wesley Snipes was the Blade again. It was the time Hollywood is rarely releasing sequels because of a common problem that sequels released in March and April was rarely successful but NewLine decided to release the movie in March 22, 2002. Movie became the most successful one in the series. Gross was $80 million in USA and $150 million worldwide. After a successful opening week, gross is dropped %59. It was caused by NCAA basketball Final Four games. New Line company released the DVD of movie in its The New Line Platinum Series. It was including some deleted scenes and some special scenes for series fans. Especially the flashback that shows first meet of Whistler and Blade satisfied the fans. Also a video game of Blade II is released for PS2 and Xbox but it couldn't gain commercial success. Movie earned 59% rating from Rotten Tomatoes.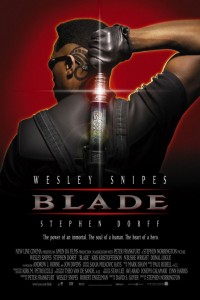 Blade III or Blade Trinity with its official name is released in 2004. Wesley Snipes starred Blade and David S. Goyer directed the movie. It's the final part of Blade series. Movie has different endings like theatrical ending, unrated ending and werewolf ending. Movie also became magazine news with actor choice. Many actors like Colin Farrell declined the roles. It also disappointed fans because of rumored sex scene with Abigail was deleted. DVD of movie is released in the same year. There was also a limited edition which is offering a comic book with movie. Also a Java mobile game is released about movie. Film couldn't gain commercial success in USA with $52 million but worldwide gross was $150 million.
Rumors about Blade 4 are continuing since 2007. Project for new movie is postponed for several reasons. It was Wesley Snipes' lawsuit against New Line and David Goyer caused the first postpone of the movie. Then in 2008, rumors about new movie are started again but Wesley Snipes was sentenced three years cause of federal income tax returns problem.
In 2010, Wesley Snipes returned to Hollywood with Brooklyn's Finest and said he interests to Blade 4 movie. Marvel's Chief Creative Officer Joe Quesada has now the rights of new Blade movie.