Hawaii is one of the most natural places in the world and also a heaven of tourism with its nature, beaches and more. Hawaii joined to United States in 1959 and it's the most recent state joined to country. It's possible to find various attraction places from forests to active volcanoes. So Hawaii attracts various types of people from tourists to volcanologists and biologists. Also Hawaii's culture is unique with Asia, Europe and American culture's mixture. Capital of state is Honolulu. Hawaii became a worldwide famous tourist attraction center with its long beaches in 60s. How many beaches are there in Hawaii?


Hawaiians are categorizing their beaches on 6 titles. They are Kauai Beaches, Oahu Beaches, Molokai Beaches, Lanai Beaches, Maui Beaches and Hawaii's Big Island Beaches.
Kauai Beaches are famous for its white sandy beaches. Especially North Shore Beaches of Kauai like Anini Beach Park and Hanalei Bay Beach Park are featuring one of the world's cleanest sandy beaches. Anini Beach Park has lots of facilities but doesn't have any lifeguard. So this beach is mostly using for snorkeling. If you are searching beaches with life guards on Kauai Beach area, you may try Kee Beach, Lydgate Beach Park and Salt Pond Beach Park. Poipu Beach Park is famous for its crystal clear water. Lydgate Beach Park and Kee Beach are specially offering for snorkeling in Kauai Beach area.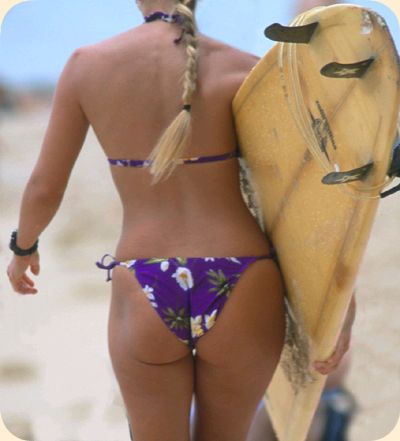 Oahu beach area is mostly offering adventure waves, family swimming pools and romantic sunsets. This area has world famous "Waikiki Beach" in it. Waikiki Beach is visiting by over 4 million people every year. Beach is accepting as the best place for learning surf practice. Area has two beaches available for safe swimming. They are Waimea Bay and Ala Moana Beach Park. Turtle Bay and Hanauma Bay Nature Preserve are good places for snorkeling. It's also possible to find snorkeling tools in Hanauma Bay Nature Preserve. Ko Olina Resort and Marina is also a famous place with its manmade lagoons. Makapuu Beach is mostly using by locals on bodyboarding activity.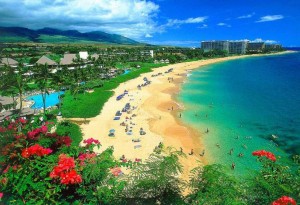 People prefer Molokai beach area mostly for its scene in sunrise and sunset. Also beaches are calm places for sunbathing. There are lots of picnic facilities in area but no lifeguard is available. Papohaku Beach Park is one of the biggest white sandy beaches of Hawaii and locals are using this beach for surfing in winter days. Locals are offering Halawa Beach Park for swimming in area.
Molokai beach area is famous for its small shores for swimming and watching sunset. Especially tourists choose Kapukahehu Beach for this attraction combo. Kiowea Beach Park is a good place for picnic and there are enough facilities for event. Also Kumimi Beach Park is a popular place in the snorkeling world.
Lanai beach area is one of the most beautiful and secured swimming areas with its 18 miles of shoreline. Hulopoe Beach Park of Lanai beach area is accepting as one of the best beaches in America. Also snorkeling area is very close to beach. Polihua Beach and Kaiolohia beaches are don't have sandy white long sands but they are good places for sunbathing in a silent and isolated beauty.


Maui beach area is offering 120 miles of coastline and 30 miles of walk able sand. Maui is one of the most popular beach areas of Hawaii. Kaanapali Beach is chosen as the best beach of America in 2003. Also D.T. Fleming Beach Park was the best beach of America in 2006. Locals mostly choose Hana Beach Park and campers choose Wainapanapa State Park in this area.