Batman is a superhero created by Bill Finger and Bob Kane. Batman firstly appeared on Detective Comics in 1939. Since 1939 DC Comics is making its publications. Hero's name was firstly "The Bat-Man" but then it changed to "Batman". Also hero is known with the names like "The Caped Crusader", "The World's Greatest Detective," and The Dark Knight". In original story, Batman is an American millionaire Bruce Wayne in his real life identity. He swears on revenge of criminals because her parents are killed in his childhood. Batman is filmed for several times since 1943. But any of them could take the effect of latest Christopher Nolan series. How many Batman movies are there in Christopher Nolan series?


There are three films in Christopher Nolan's Batman Series. They are Batman Begins (2005), The Dark Knight (2008) and The Dark Knight Rises (2012).
Christopher Nolan made a surprising beginning to his Batman series with the movie "Batman Begins". It was the story of Batman from childhood. Nolan's script usage from original comics and his comic-like scenes attracted all movie authorities, fans and viewers. Nolan used all milestones of Batman from his bat fear to his parents killing scene. Nolan used comic books The Man Who Falls, Batman: The Long Halloween and Batman: Year One for movie. After successful Tim Burton series and failure of Joel Schumacher in Batman Forever and Batman & Robin, all fans had high expectations from Nolan. It surprised fans and viewers with it's not completely action story but made a great work. Nolan chose Christian Bale as Batman, also Michael Caine, Liam Neeson, Morgan Freeman, Katie Holmes and Gary Oldman starred. Nolan used computer effects minimally and mostly preferred miniatures of characters. Film took 85% from Rotten Tomatoes and it was promising a good return to Batman series. Movie nominated for "Academy Award for Best Cinematography". Also Empire selected it in the "500 Greatest Movies of All Time".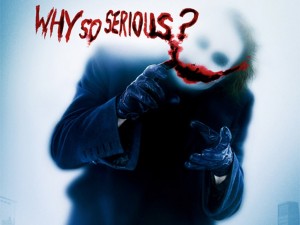 After "Batman Begins" Christopher Nolan started to work on new Batman movie "The Dark Knight". Movie released on 2008. Christian Bale starred Batman. Also Michael Caine, Morgan Freeman, Gary Oldman, Aaron Eckhart, Maggie Gyllenhaal and Heath Ledger starred in movie. Main plot is about Batman and his leading rival "Joker". Nolan used scenes from books The Killing Joke, The Long Halloween and Two-Face. Nolan used IMAX cameras for some scenes and these scenes are used for promotion of movie and 3D technology. Movie made $1 billion gross and became one of the most grossed movies of all time. Movie lived some problematic period after The Joker Heath Ledger dead cause of drugs. Warner Bros changed all its advertisement staff focused from Joker to other events.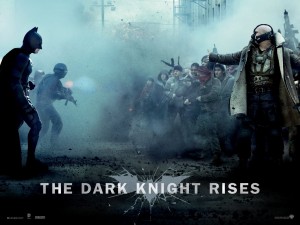 The Dark Knight Rises is the third movie of Christopher Nolan's Batman series. Story of movie is written by David S. Goyer. Christian Bale again became Batman. Michael Caine, Gary Oldman, Morgan Freeman and Anne Hathaway starred in movie. Christopher Nolan didn't want to direct third movie first but Disney persuaded him. Movie's story is inspired from Knightfall, No Man's Land and The Dark Knight Returns. Warner Bros made a high viral marketing campaign for movie. Theatrical trailers of movie were some of most paid theatrical trailers of all time. In the Colorado premiere of movie, a man opened fire inside the theater and killed 12. This hit the movie's gross from first day and people talked about violence and its effect in cinema. After 12 people died, Warner Bros decided not to report gross but it's then announced that first day gross is $75 million. The Dark Knight Rises took %93 from Rotten Tomatoes.