Audio file formats became popular after personal computers and digital audio became usable widely. It's possible to find audio data in uncompressed style or compressed style. After Mp3 revolution, today it's possible to find various audio file formats for different usages. Today lots of audio types use audio decoder for playing the file. But there are also new formats don't need any audio decoder to play. Professionals divide audio format to three categories as Uncompressed, lossless compression and lossy compression. Lossy compression is the most popular category with small file sizes. How many audio file formats are there?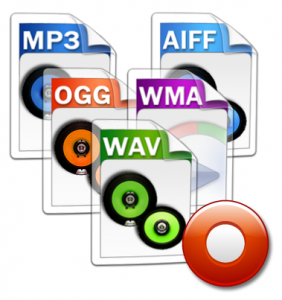 Today there are over 30 audio file formats on the world. Most famous one is definitely mp3. Mp3 has stereo feature and bitrate selection from very low to very high.
Another popular audio file format is wav. Wav is default audio file format of Microsoft Windows. Wav is uncompressed music file format.
Wma is the Microsoft rival of mp3. It has a Digital Rights Management feature for not allowing digital copies of a music file.
AIFF is the Apple's wav format. Apple firstly supported this format very strictly but today support level is lower than old days.
Aac is the audio file format mostly possible to see in low profile video files. Some MKV encoders prefer Aac as audio file format.
Flac is Free Lossless Audio Codec. Flac entered the market very fast but it couldn't make the effect what creators are waiting for.
Also there are formats like m4a, ra & rm, ogg and Au.