Honeymoon is a tradition now all over the world. After the happy day, couples use their first week for romantic nights and some relaxing. It's true that most of the popular honeymoon points are on the ocean or far away from Europe also cities like Paris, London and Barcelona are expensive and crowd. After 2000s, going to alternative, silent and special places for honeymoons became a new fashion. England is offering various beautiful, natural and quiet places for unforgettable honeymoons. Eating like a gourmet, sleeping like a princess in a castle or swimming like a Viking diver are possible in these destinations. How many alternative honeymoon destinations in UK?


"Northumberland" is one of the most beautiful places in England. It's also like a well-kept secret. It's a coastal area with both luxury and cheap honeymoon hotels and creamy yellow sand. Also it's possible to see lots of important castles like Alnwick. Area is very close to Newcastle so honeymooners may taste popular nightlife of city also. It's also possible to find lots of dreamy houses for rent in coast. Also lots of popular restaurants like Treehouse Restaurant are on the area.
"Norfolk" is a popular place with lots of memories from war. But today it's the place where British people dream to go on honeymoon. Heritage Coastline is both for discovering, swimming and remembering. Hotel rooms in the area are styled by exotic objects and natural interior ways. Also it's possible to find some good restaurants in the area.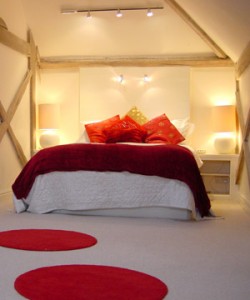 "Devon" is a place where all romanticism searchers find what they search for. There are lots of boutique hotels and none of them are luxury ones. It's the perfect place to feel old good bohemian days of England. Devon is also full of traditional restaurants and bars. If you decide to discover the city, you can find old style bars and restaurants also. It's also possible to discover "Lydford" area in Devon.
"Inverness-shire" is for honeymooners who like to be in quiet places, untouched nature and adventure. It's hard to find hotels in area but there are various self-catering cottages. Houses are located in the historic Cawdor Castle's farmland. Place is also home of Macbeth. Homes have special art nouveau style interior and they are far away from crowd. Cawdor village is also having a popular bar and it's very close to Loch Ness to see the monster.
"Gwynedd" is where lots of romantic poems like Percy Bysshe Shelley lived. Area is also very close to Snowdonia coast. It's possible to feel all old Welsh in the area. There are old theatres, historical places and restaurants. Because of high tourist entrance, it's hard to find good room if you didn't book before but it's worth to pay more even you haven't booked early.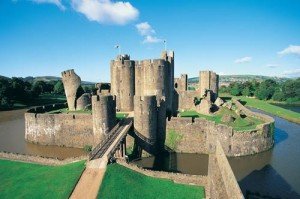 "Cumbria" is perfect honeymoon destination who likes poetry, old English feel and romantic walks in Lakeland. William Wordsworth lived here and wrote most of his works in here. Stone buildings are still standing and they are not still so expensive to stay. There are good hotels in the area and they have enough luxury for such a romantic honeymoon place.
"Cotswolds" became popular after lots of celebrities like Kate Moss stayed in the area. There are popular pubs in the area who is very quiet and good for a nap. Hotels in this area are built by popular designers so it's possible to see a good mix of futuristic and 18th century architecture together. Also there are lots of interesting shops to buy unique products like Cotswolds88 French perfume or handmade Haiku poems.